Loading in progress…
100% Secure Booking, Best Rates Guaranteed, Instant Confirmation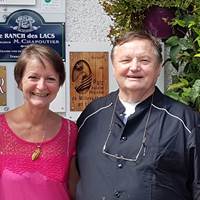 Jules - Françoise Lahaye, Propriétaires
Le Ranch des Lacs, Hotel *** Restaurant in Augne
Air, Nature, blue, green, wide open spaces, stars in the sky, Nature activities, local products, 6 inhabitants per km², calm, relaxation, peace, recharge your batteries, meet on the Regional Natural Park of Millevaches in Limousin. The heart of France in complete safety.
Post-containment
your security = our security
Our Covid-19 health protocol
Best rate guaranteed on this site, cancellation flexibility, stable PRICES since 2018
Hotel ***
in the
Regional Natural Park of Millevaches in Limousin,
between
Limoges
and
Lake Vassivière.
"
Live a parenthesis".
"Another life is invented here" to discover
Limoges
, Saint-Léonard de Noblat, Bujaleuf,
Eymoutiers
, Peyrat-le-Château, Bugeat, Bourganeuf,
Aubusson
, Treignac, Royère de Vassivière, .........
A Dynamic Agenda to plan your activities during your stay.
Françoise and Jules welcome you to their house on Ranch des Lacs, for a vacation in the countryside. Traveling to France for vacation or for business.
Fishing reception - Hiking reception - Hotel with swimming pool - TRIBU stay - Terra Aventura geocaching
A
Confidential hotel
,
5 rooms
, "in search of wasted time",
safety and hygiene , we are committed.
Solo tourist welcome. "flexcation" to work on vacation
All our rooms are on the 1st floor, no room suitable for people with reduced mobility.
Your Comfort,
Our Services
Our services
Bar
Bike storage
Board games
Booking of exterior services
Car park
Cave à vins
Child's bed
Closed storage area
Courtesy tray
Double-glazed windows
Evening stage
Fishing
Fitness
Fitness room
Free parking
Free WIFI
Garden
Hairdryer
Hiking
Initiation / tasting course
Laundry
Library
Living area
Lounge
Massages
Non-smoking rooms
Pets allowed
Picnic baskets
Pool
Private car park
Restaurant
Room service
Sheets and linen included
Shop
Television
Terrace
TNT
Tourist information
Wifi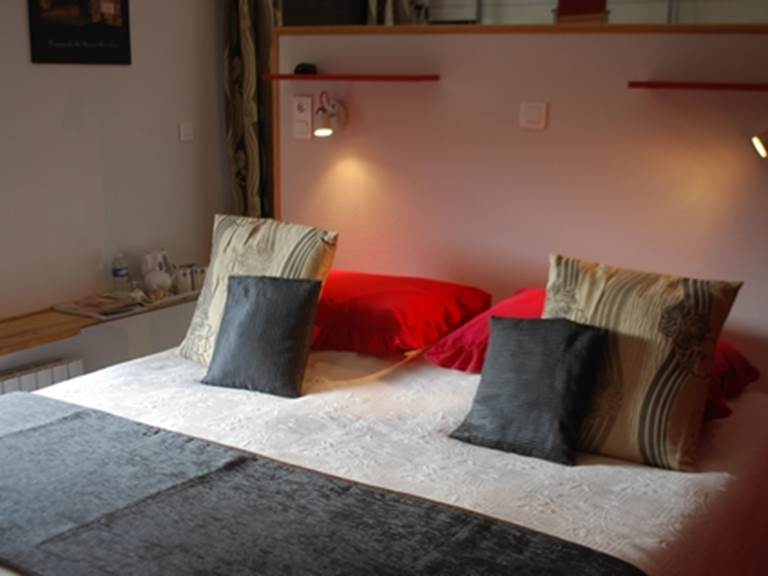 Until 31 dec 20
séjour gourmand en Limousin
Chambre La Pousse d'or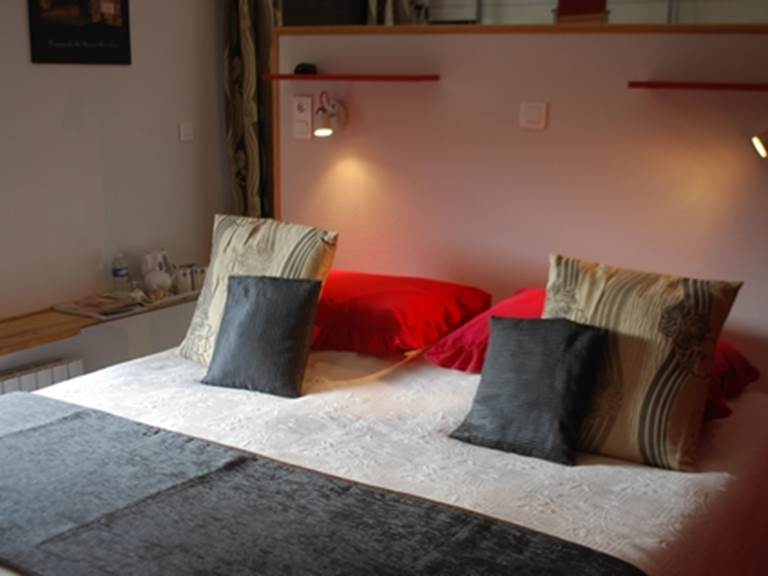 Until 31 dec 20
Soirée étape à 83 €
Chambre La Pousse d'or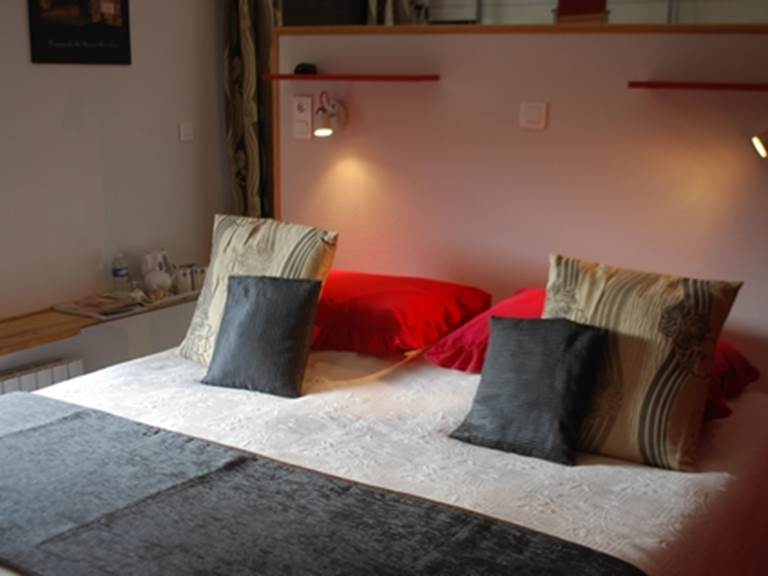 Until 31 dec 20 -15%
L'été indien au Ranch des Lacs
Chambre La Pousse d'or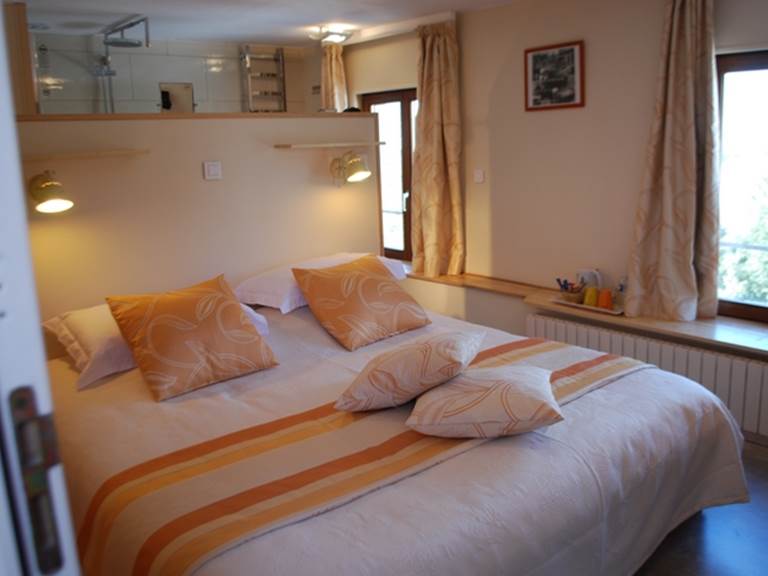 Until 31 dec 20
Soirée étape à 83 €
Chambre Guimbelot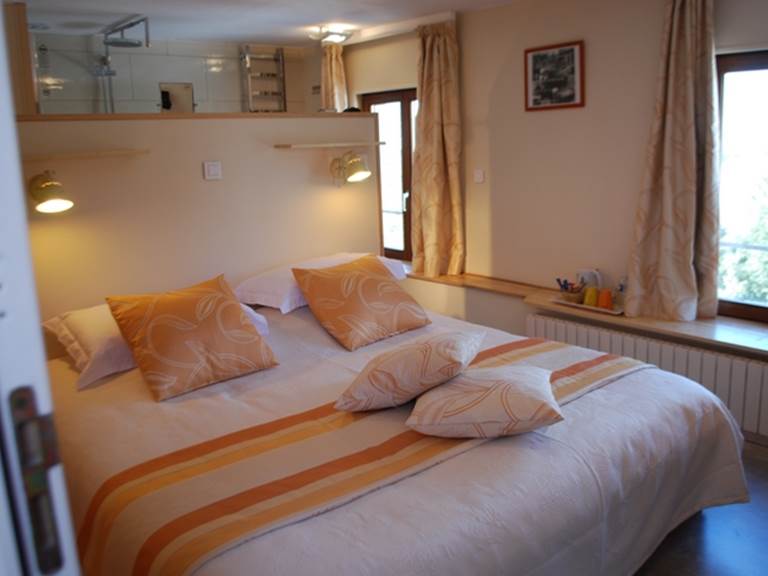 Until 31 dec 20
séjour gourmand en Limousin
Chambre Guimbelot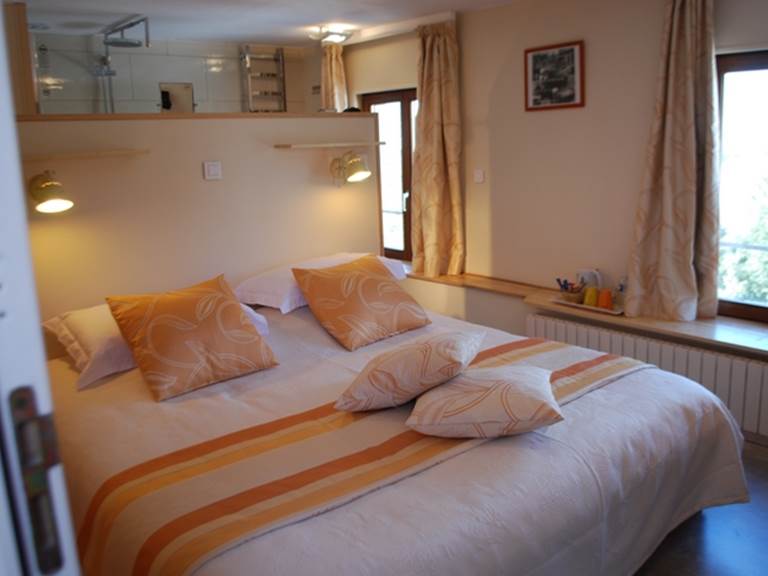 Until 31 dec 20 -15%
L'été indien au Ranch des Lacs
Chambre Guimbelot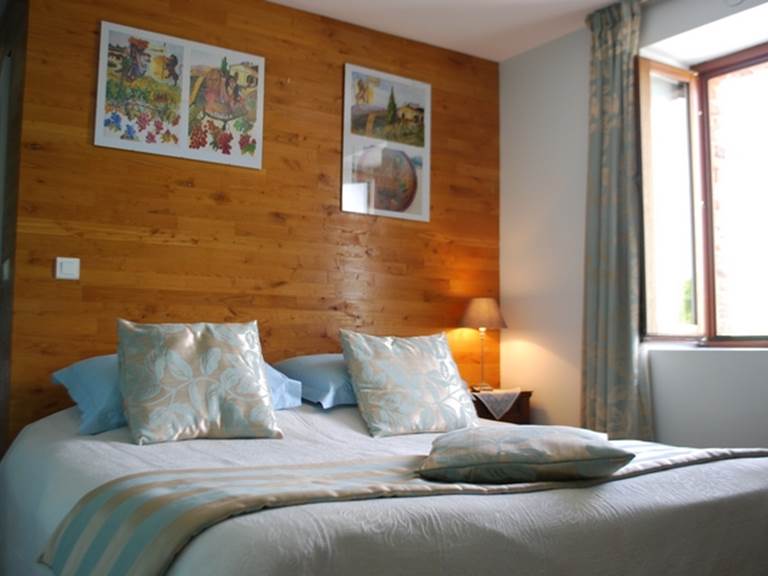 Until 31 dec 20
séjour gourmand en Limousin
Chambre Cabanon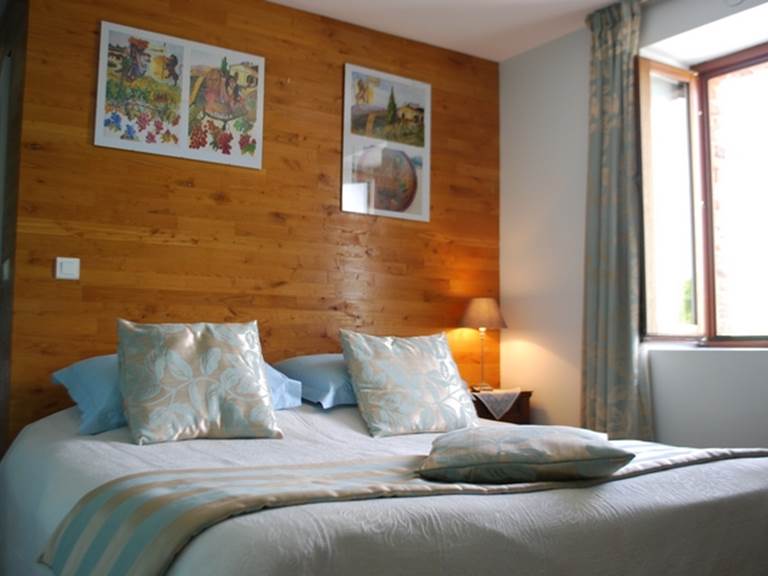 Until 31 dec 20
Soirée étape à 83 €
Chambre Cabanon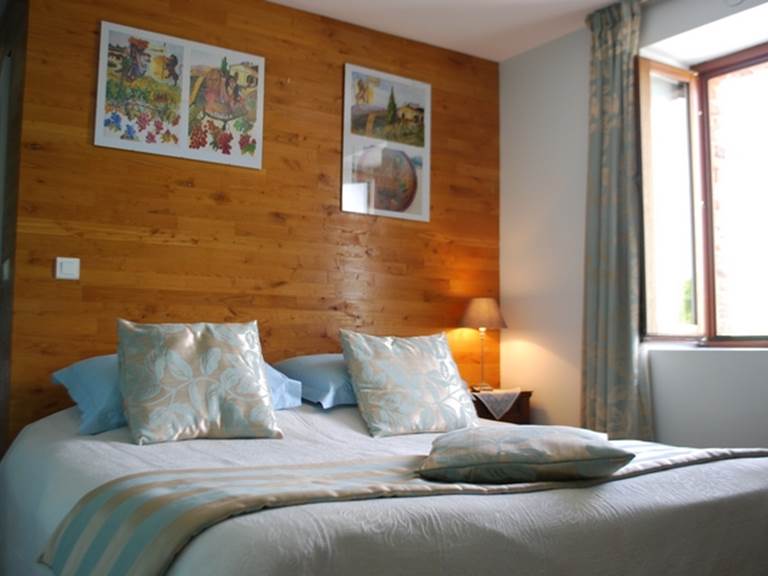 Until 31 dec 20 -15%
L'été indien au Ranch des Lacs
Chambre Cabanon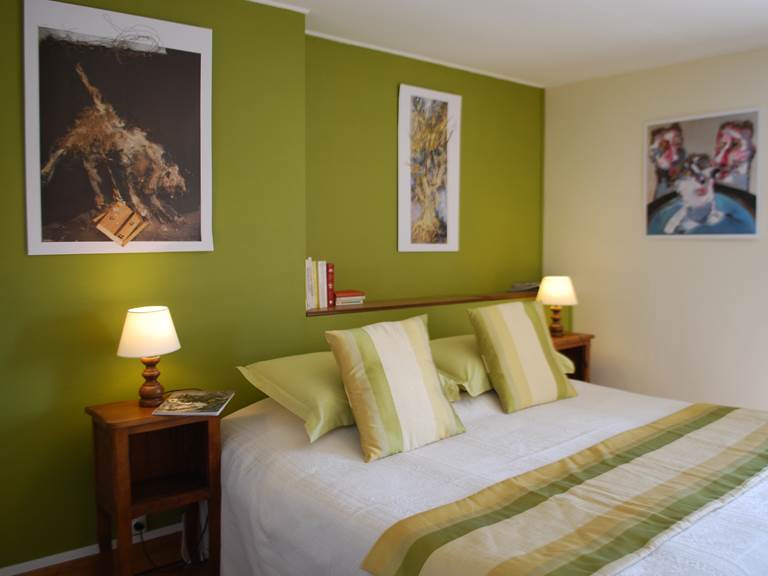 Until 31 dec 20
Soirée étape à 83 €
Chambre Paul Rebeyrolle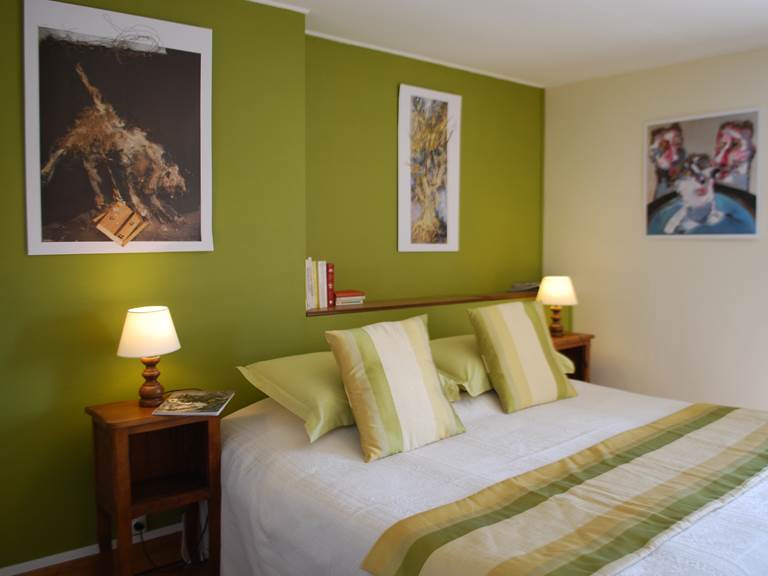 Until 31 dec 20
séjour gourmand en Limousin
Chambre Paul Rebeyrolle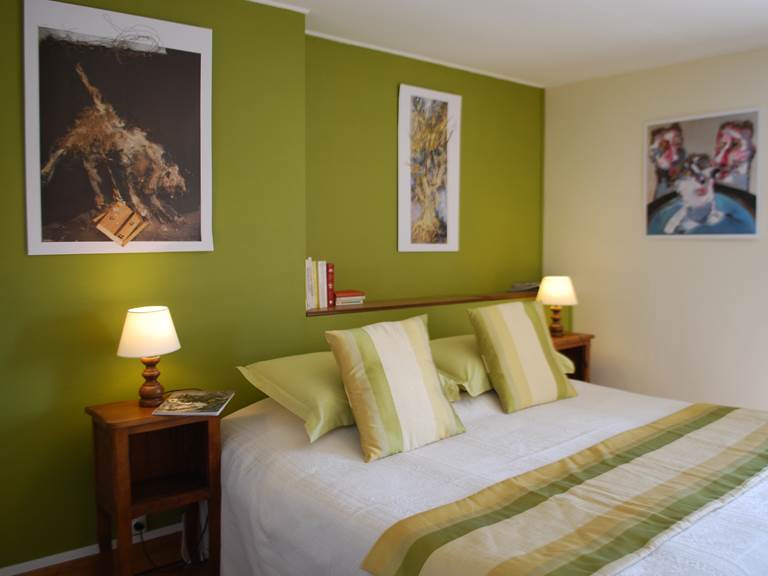 Until 31 dec 20 -15%
L'été indien au Ranch des Lacs
Chambre Paul Rebeyrolle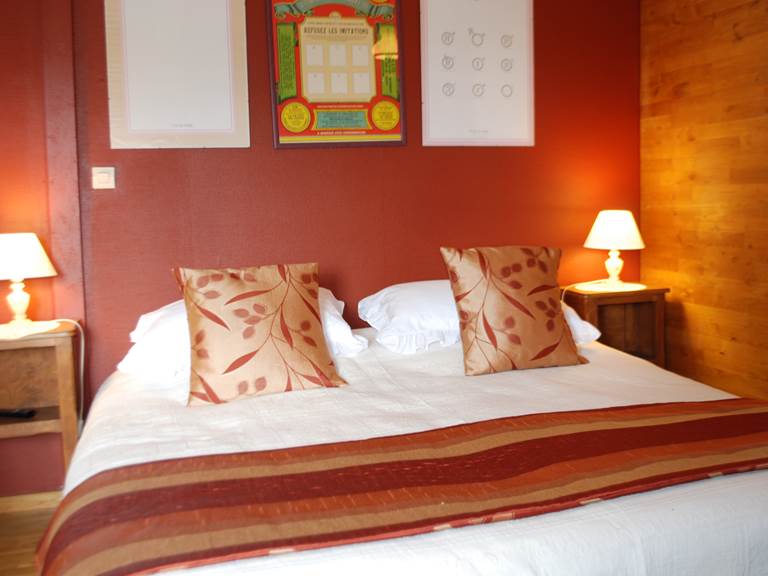 Until 31 dec 20
Soirée étape à 83 €
Chambre L'R de Rien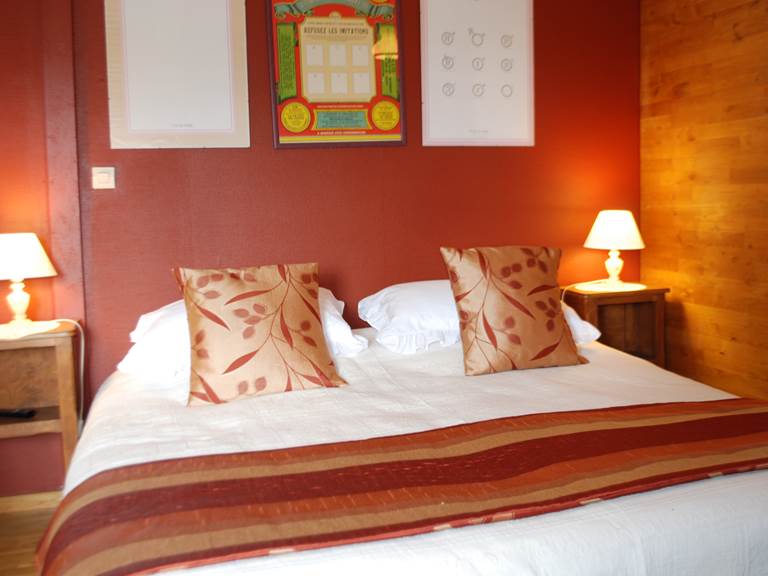 Until 31 dec 20
séjour gourmand en Limousin
Chambre L'R de Rien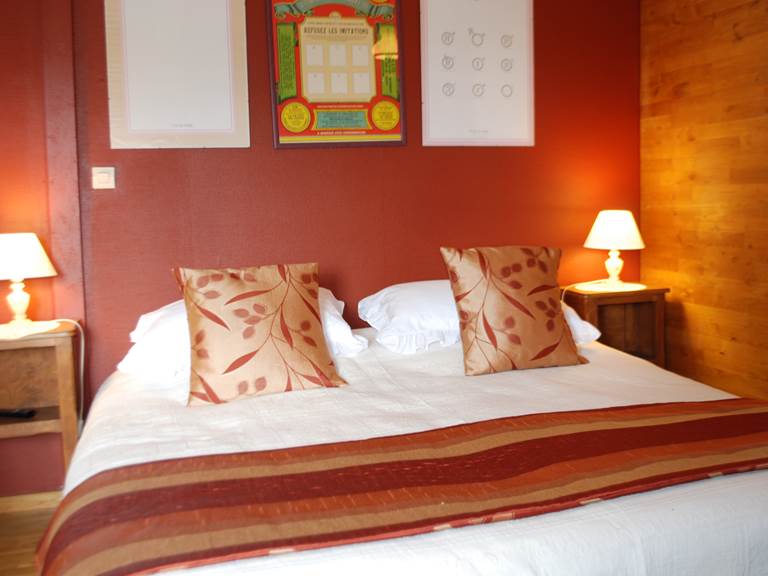 Until 31 dec 20 -15%
L'été indien au Ranch des Lacs
Chambre L'R de Rien


Exceptional
61 lived experience(s)
Cleanliness 9.3

Geographical location 9.1

Comfort 9

Facilities 8.9

Staff 9.3

Quality / price ratio 8.8