Coronavirus Covid-19 - action- post containment.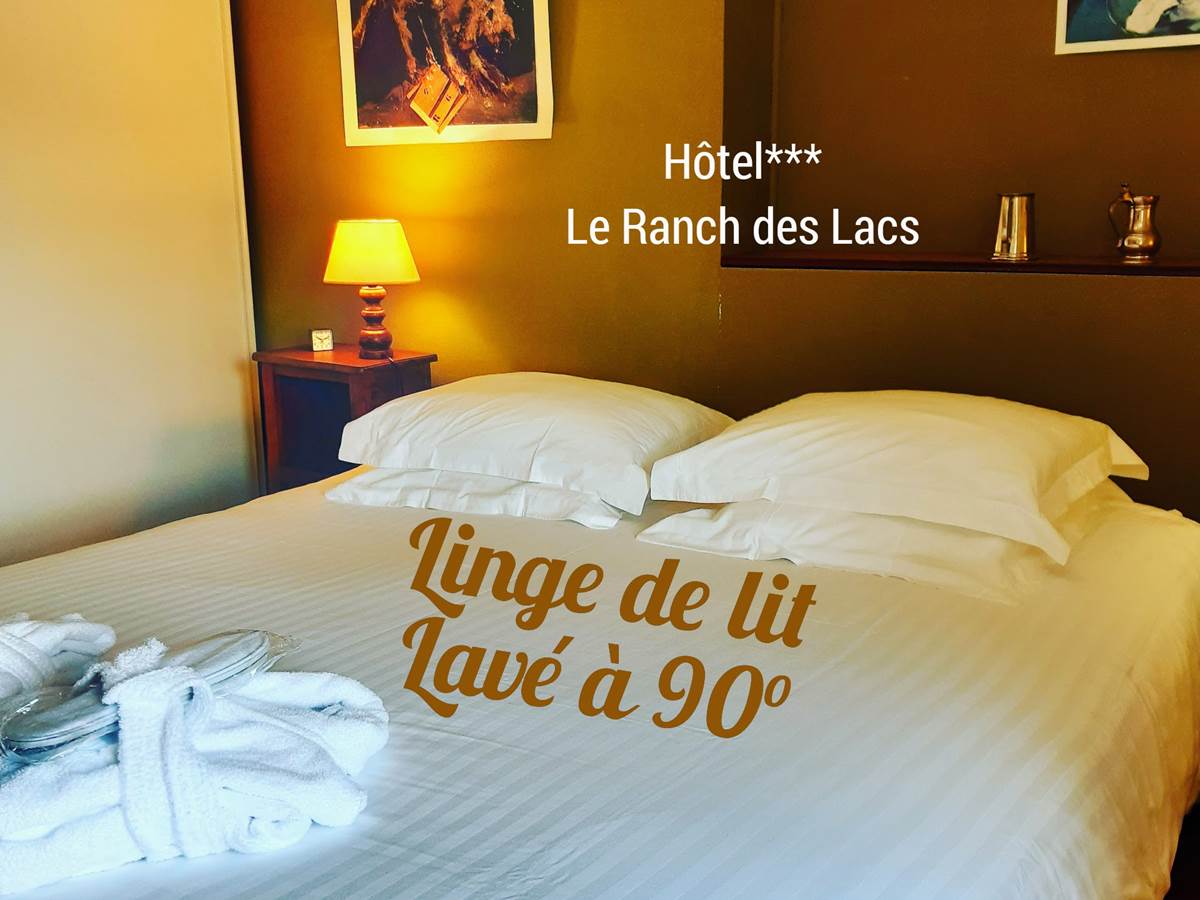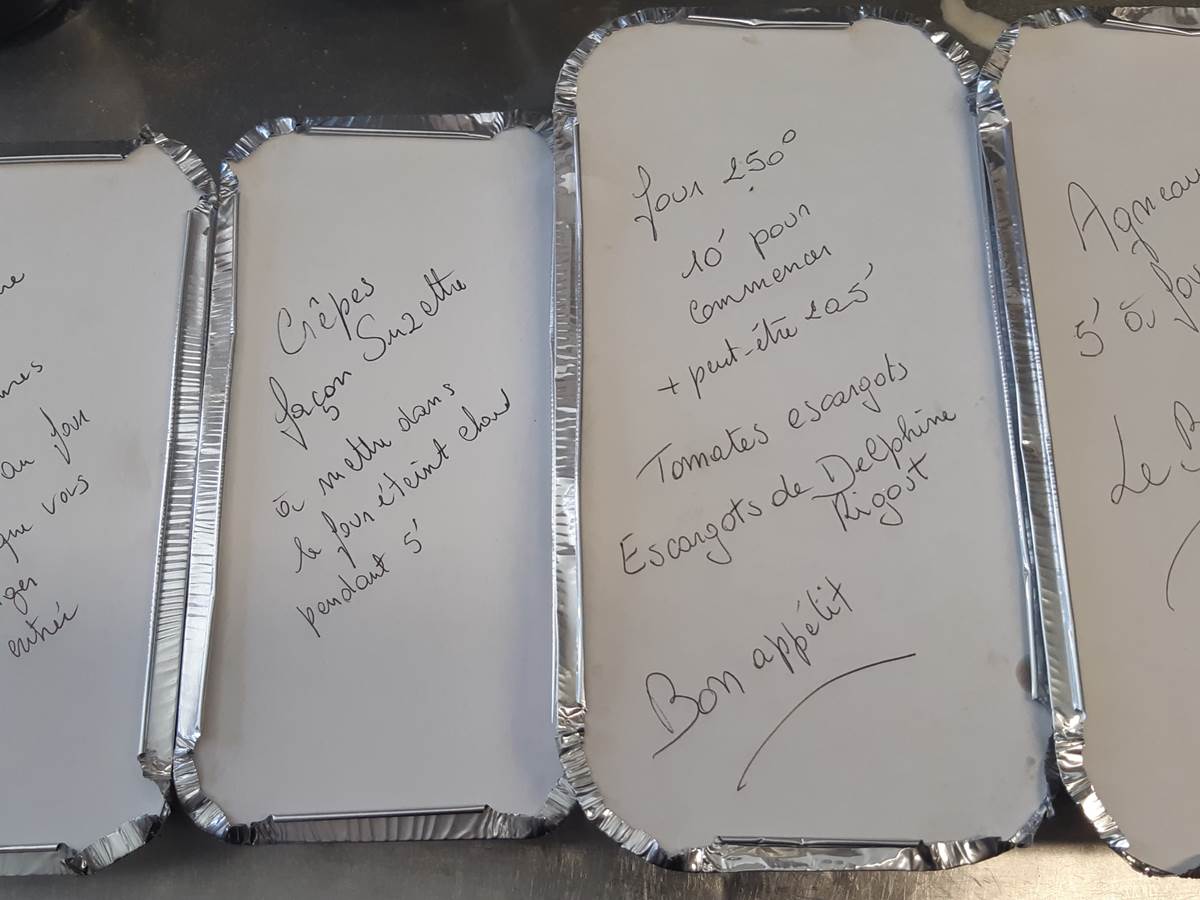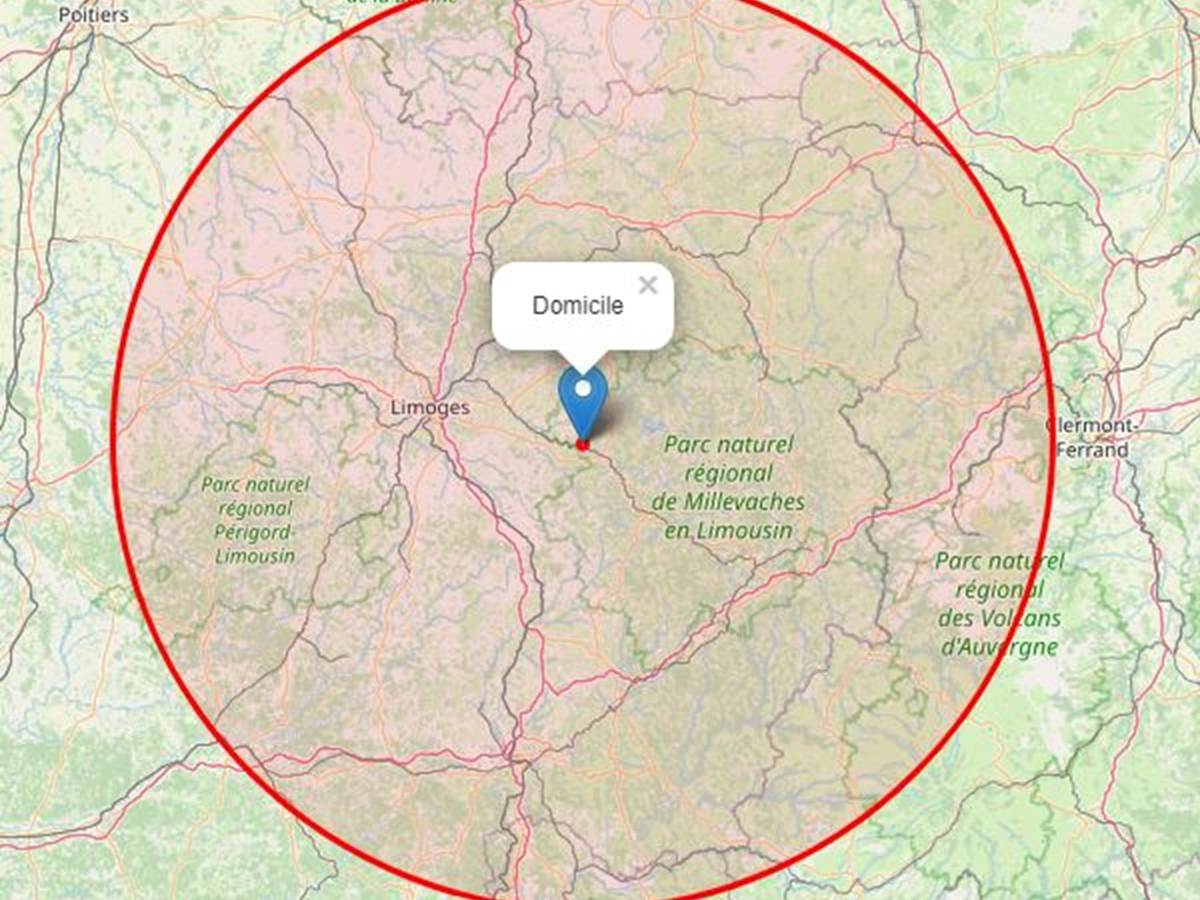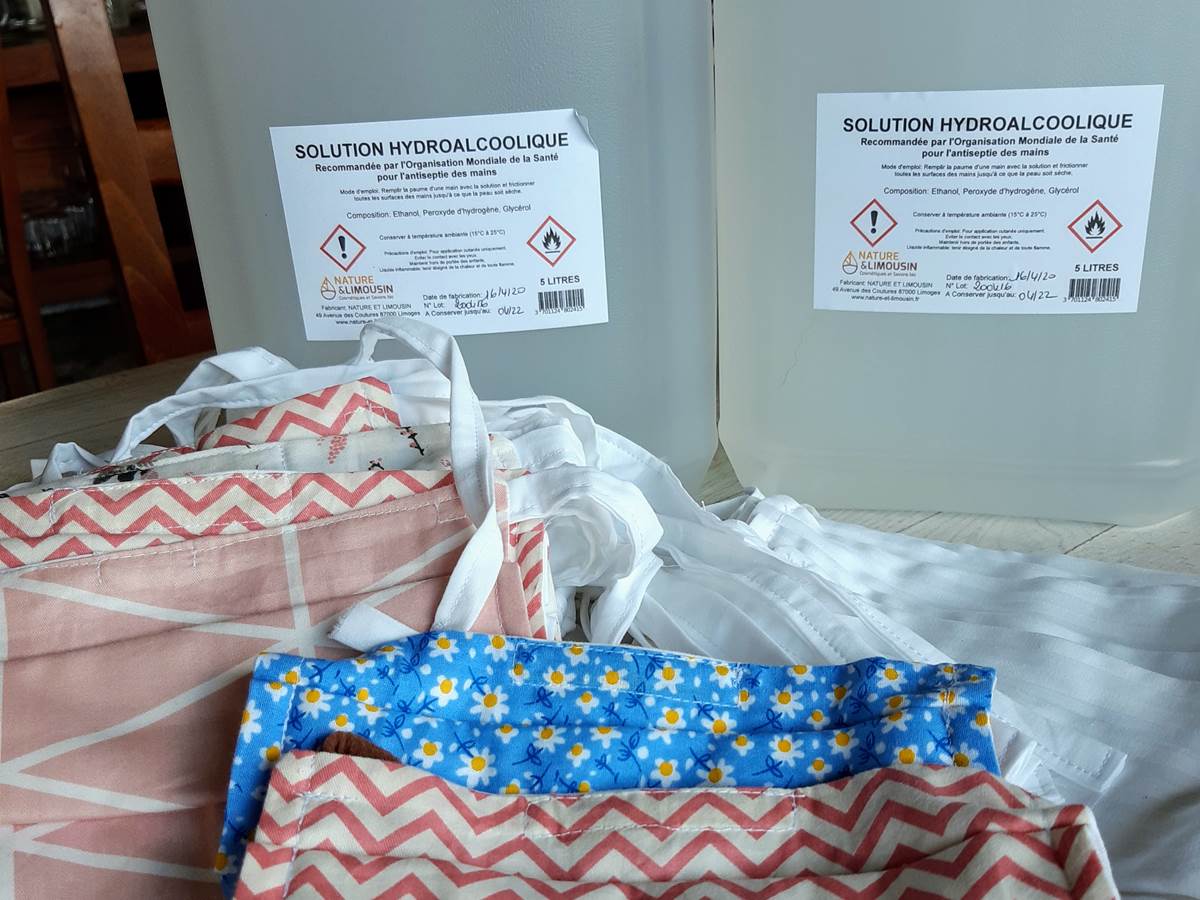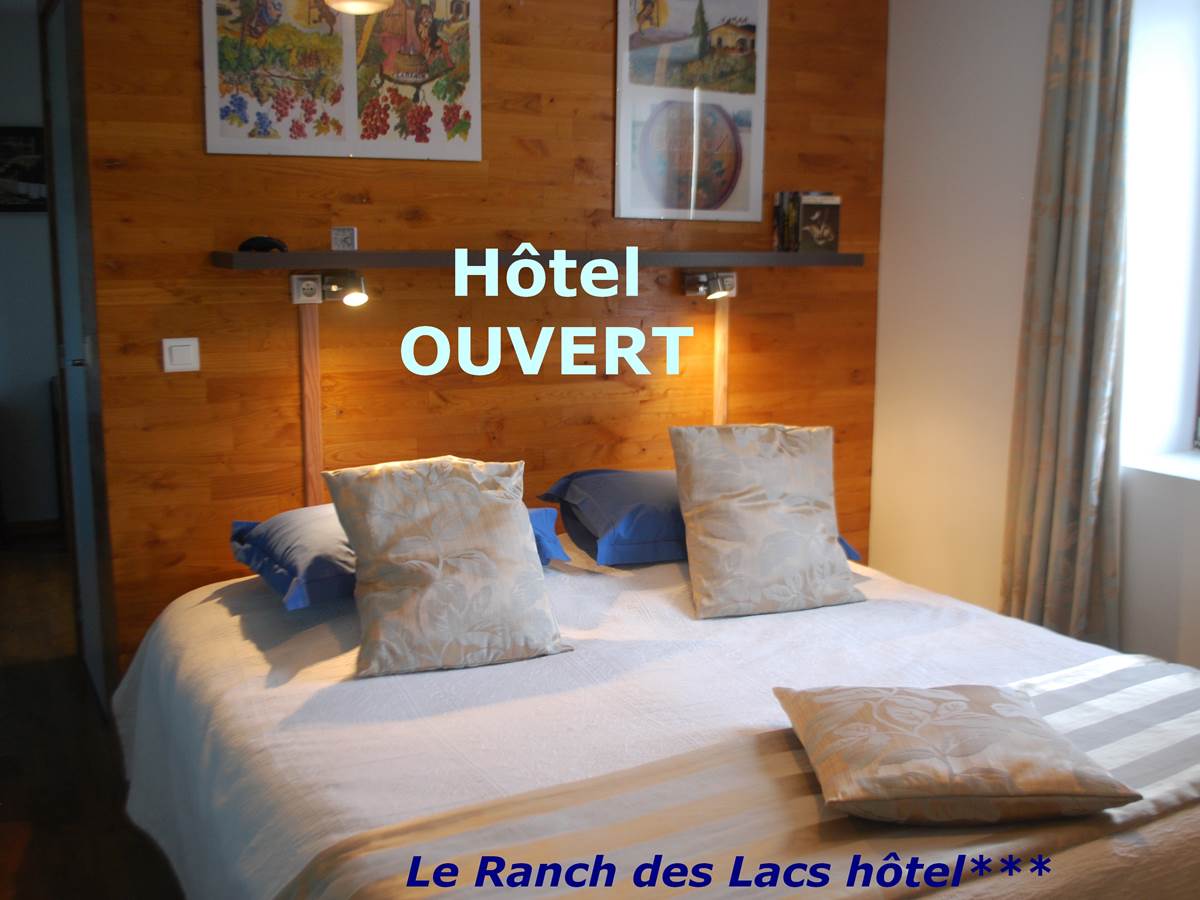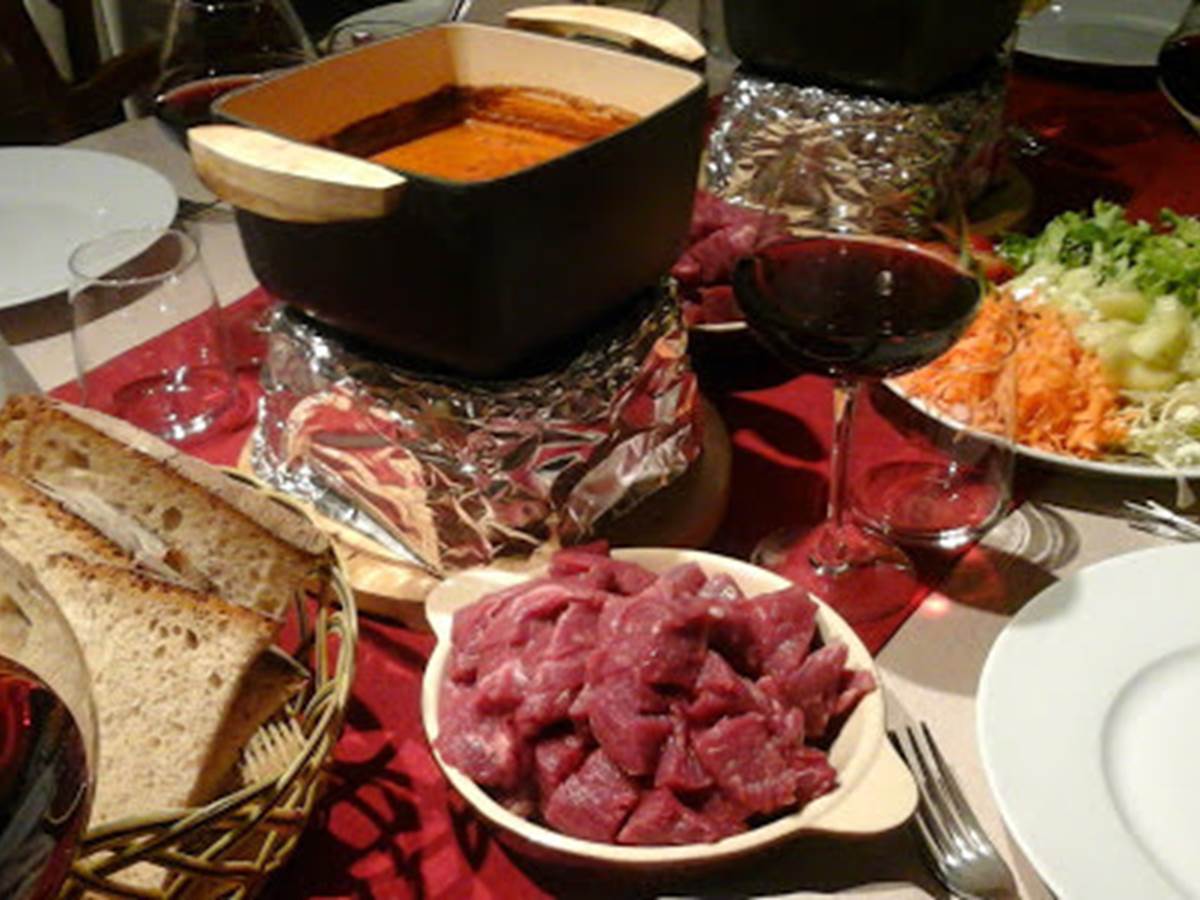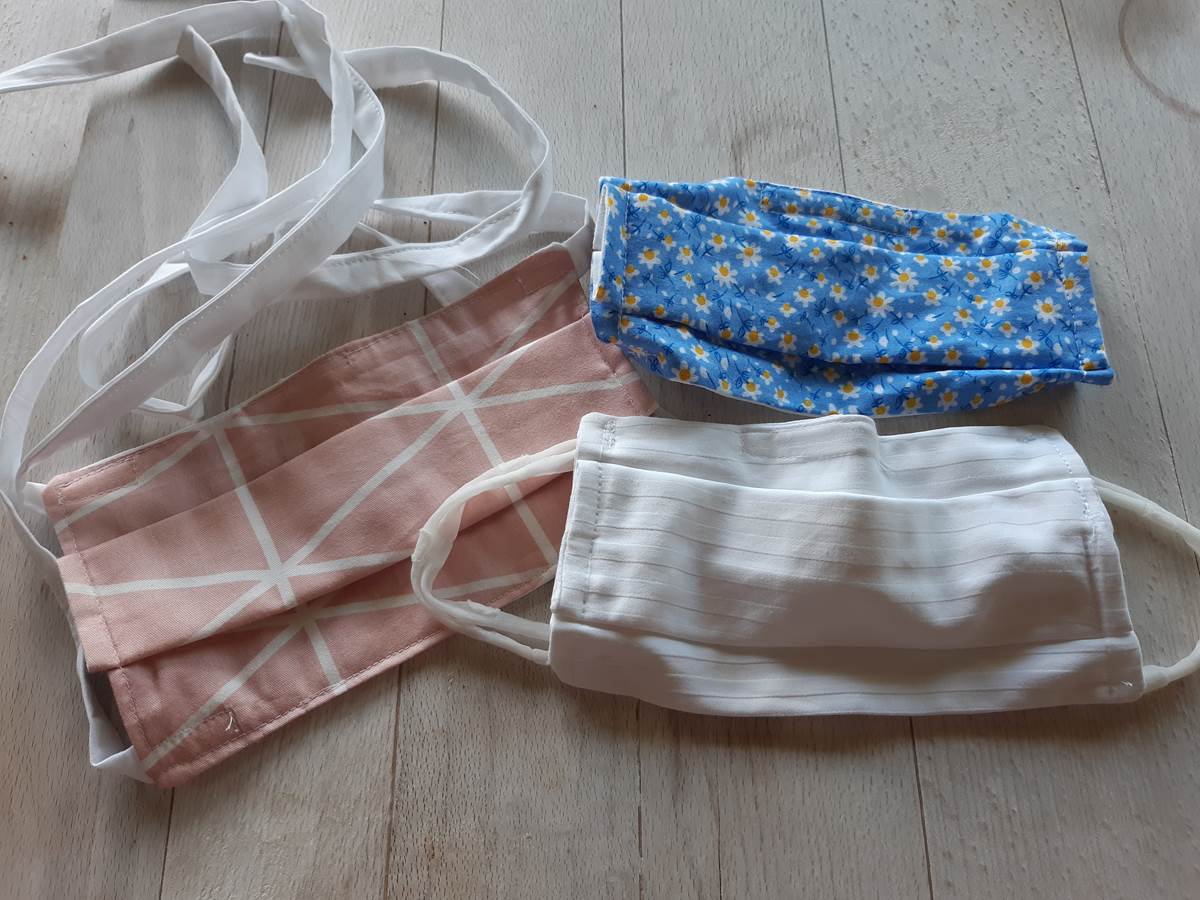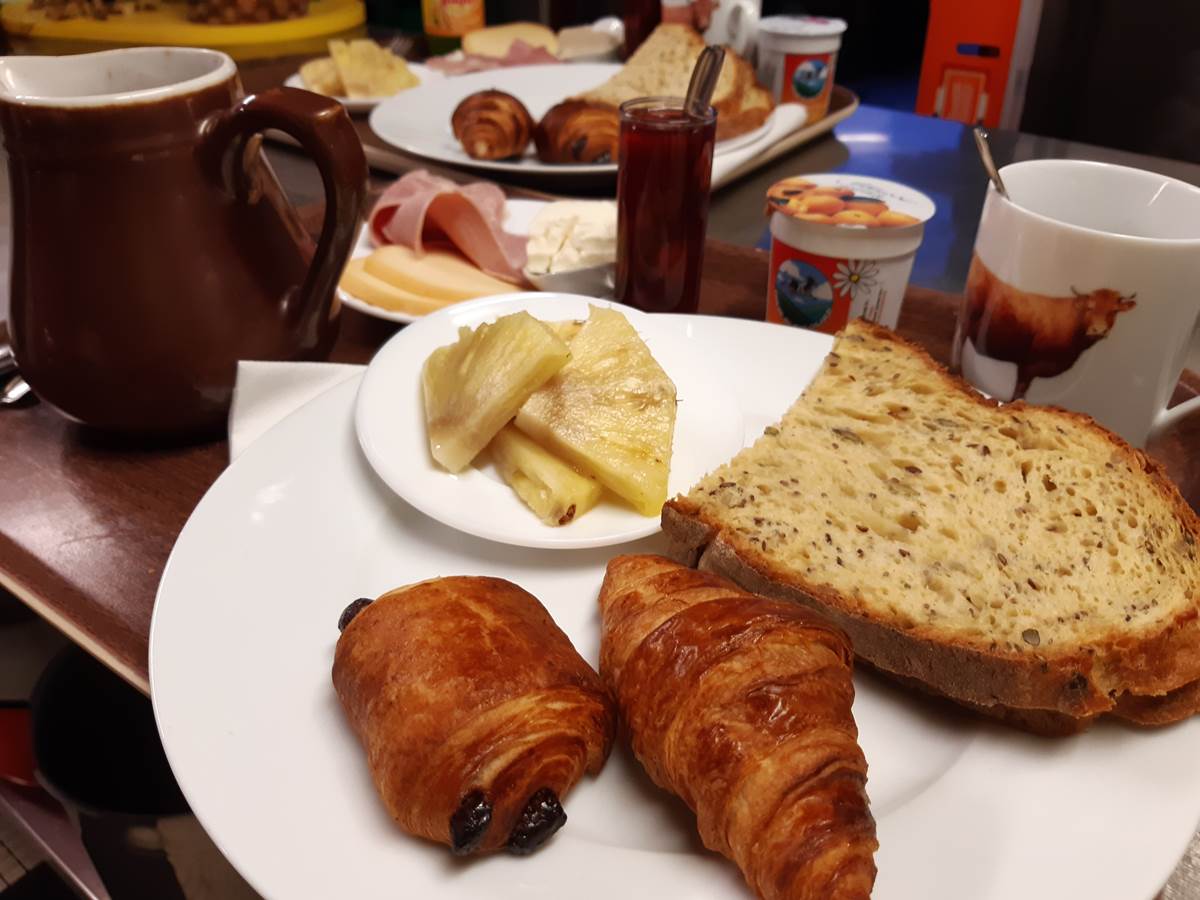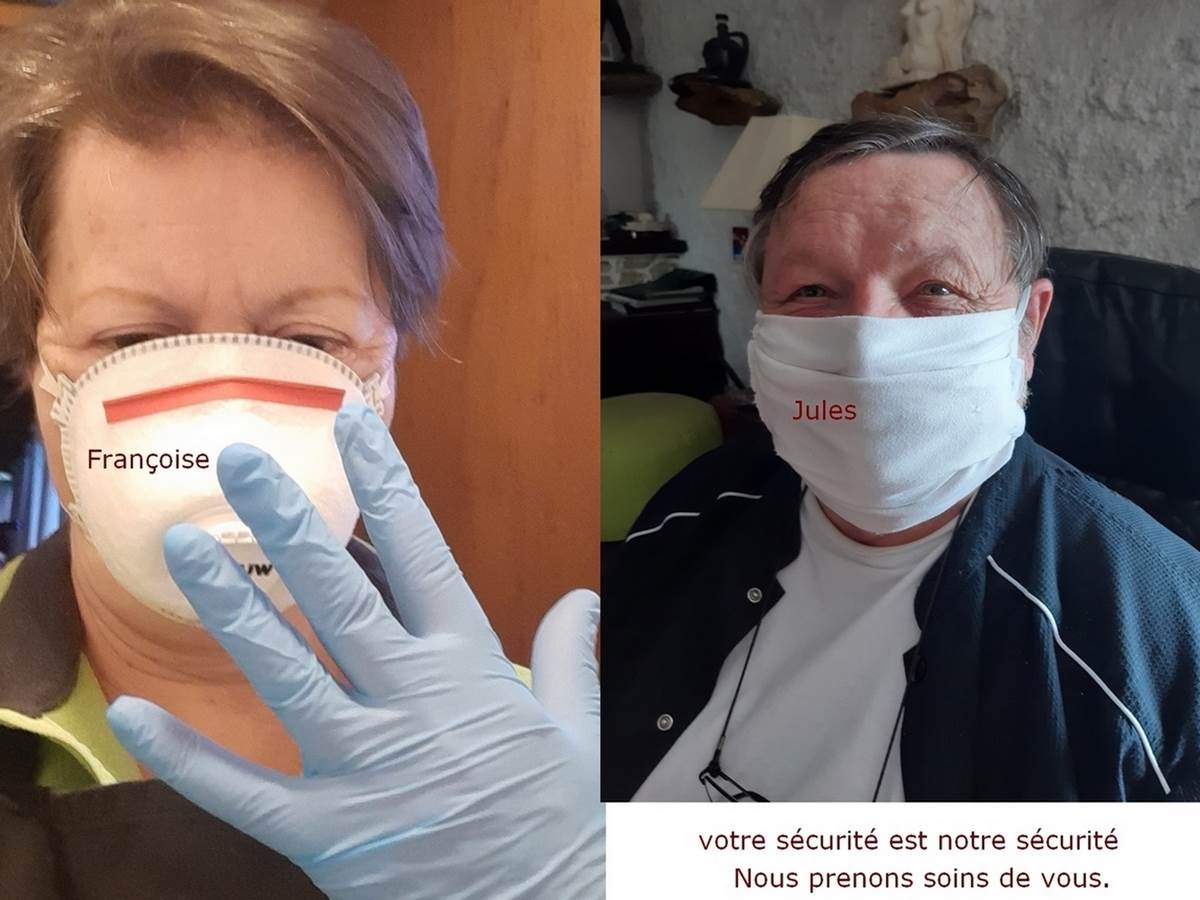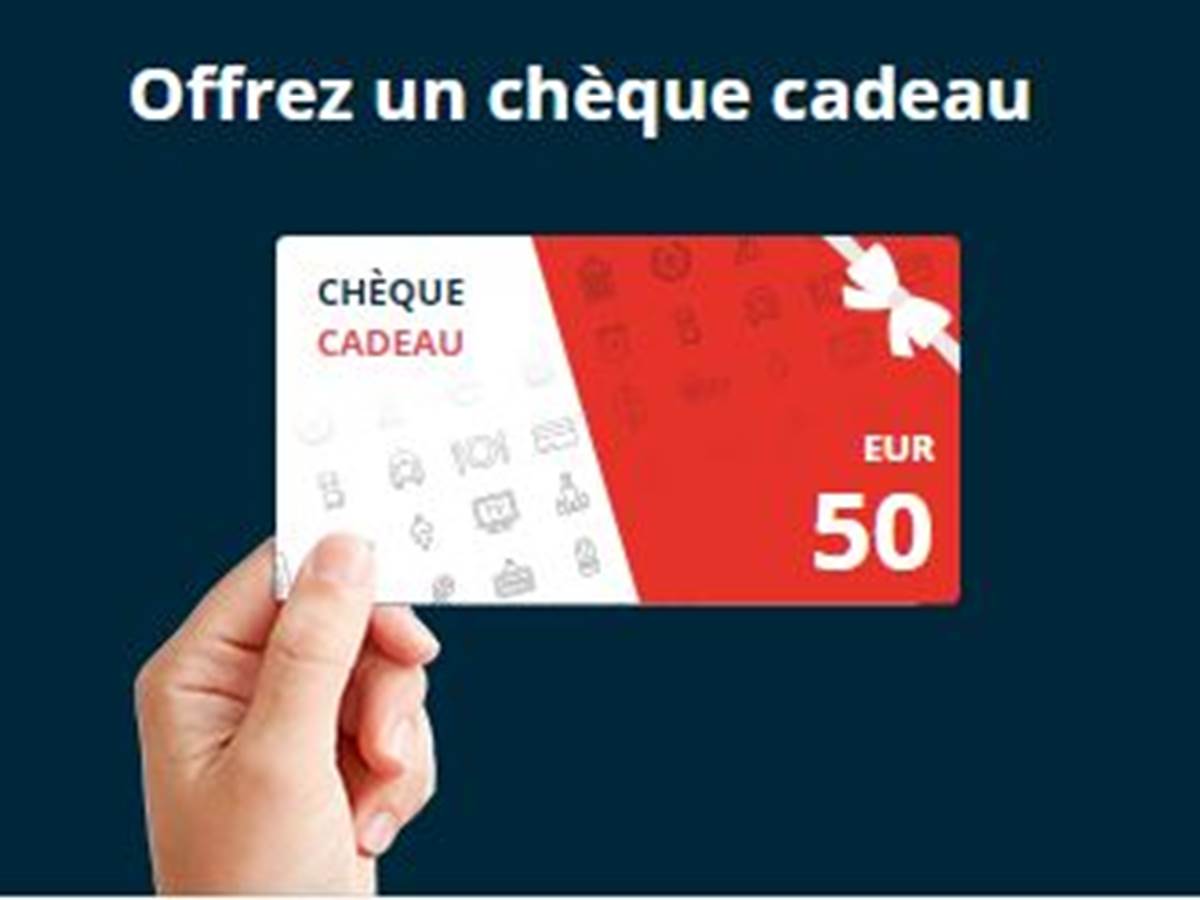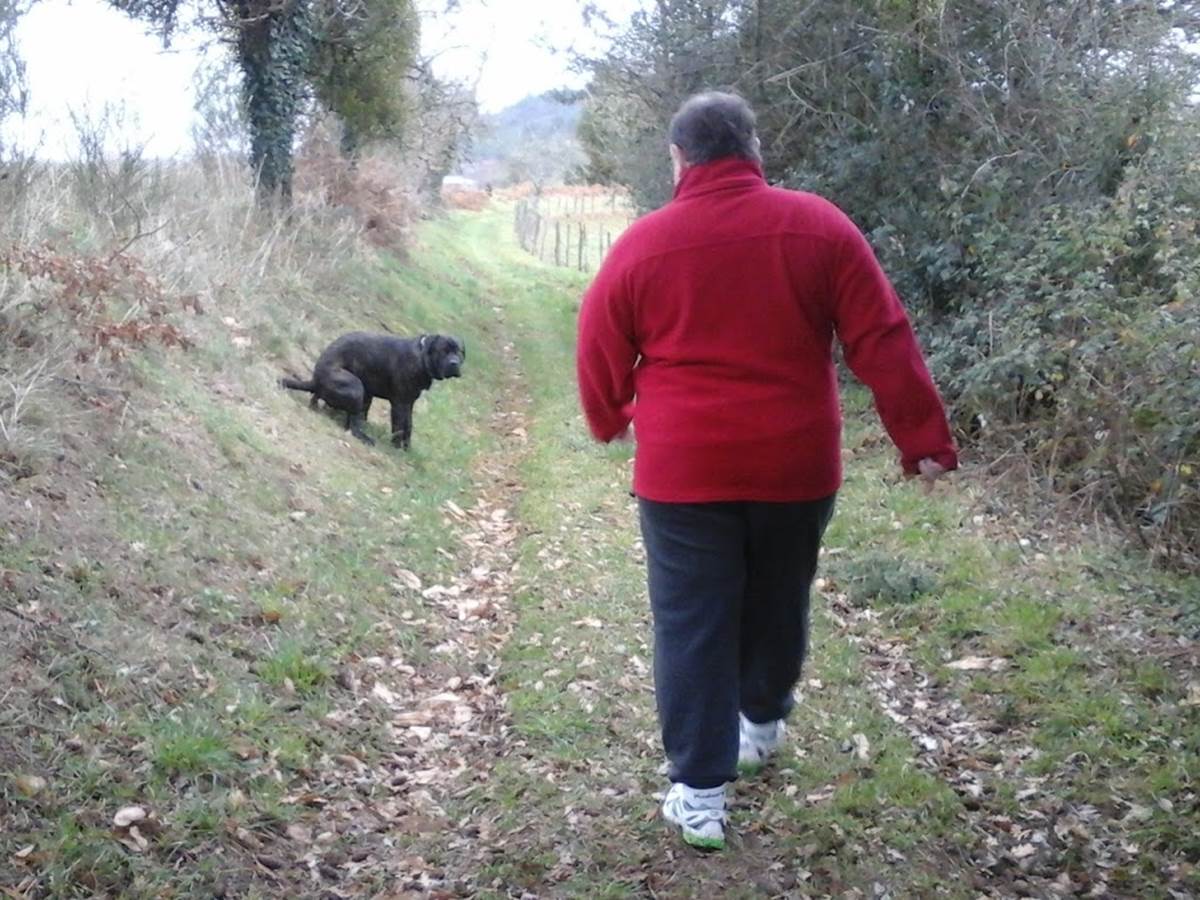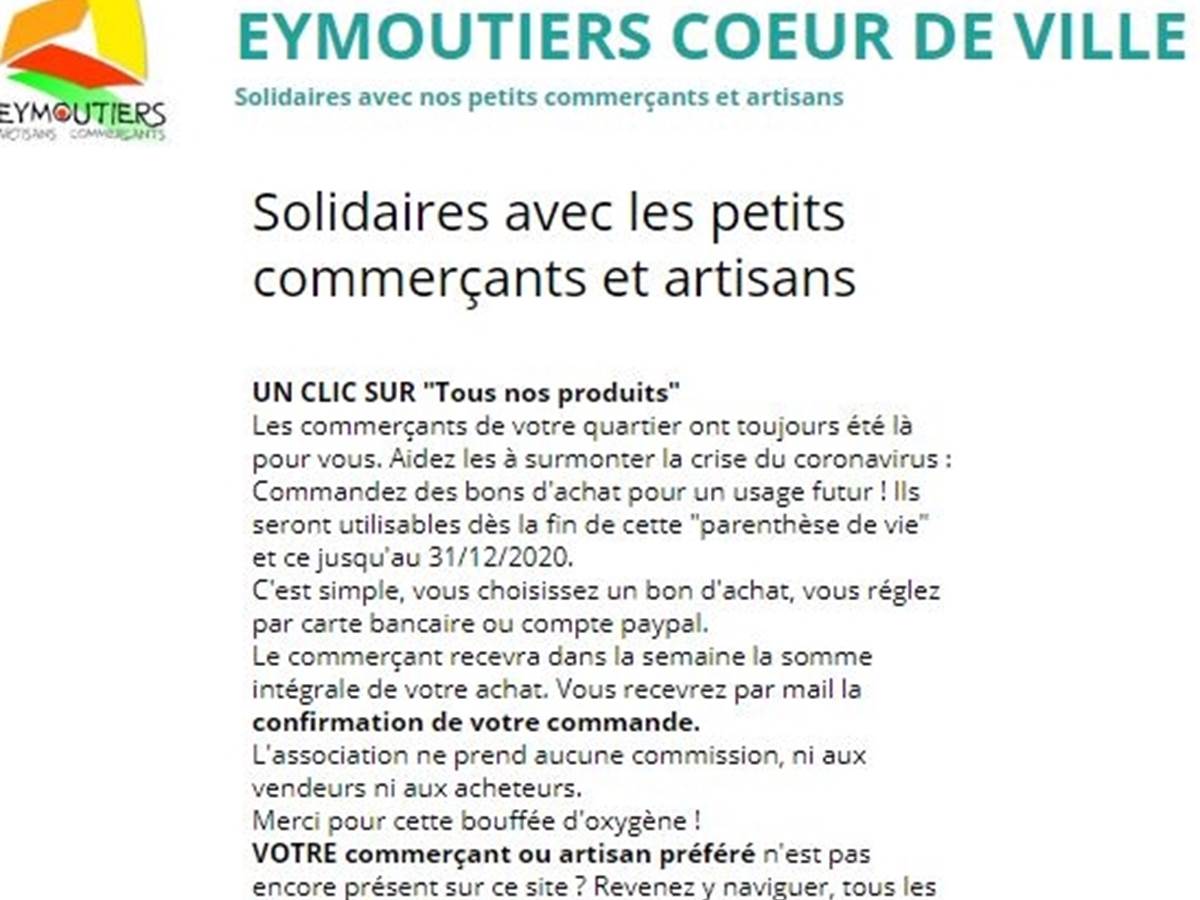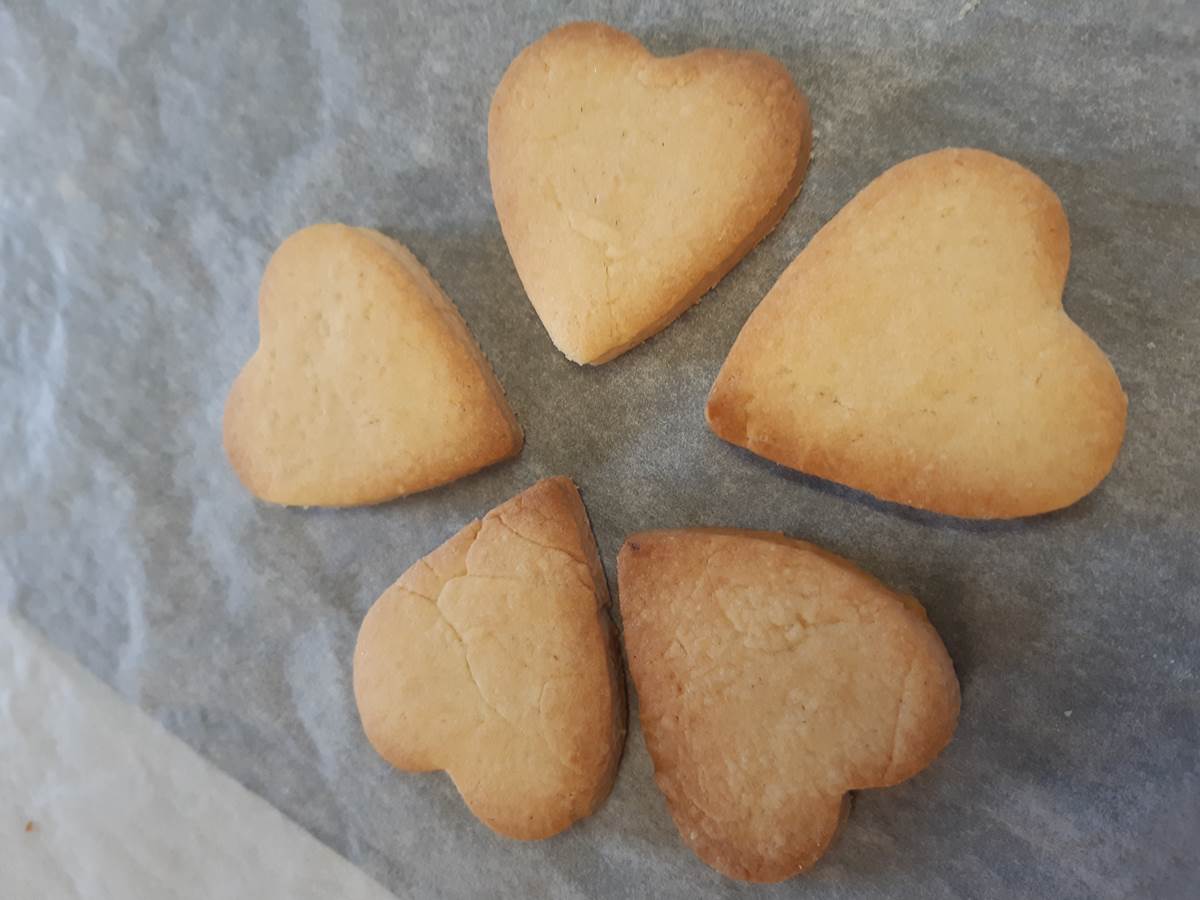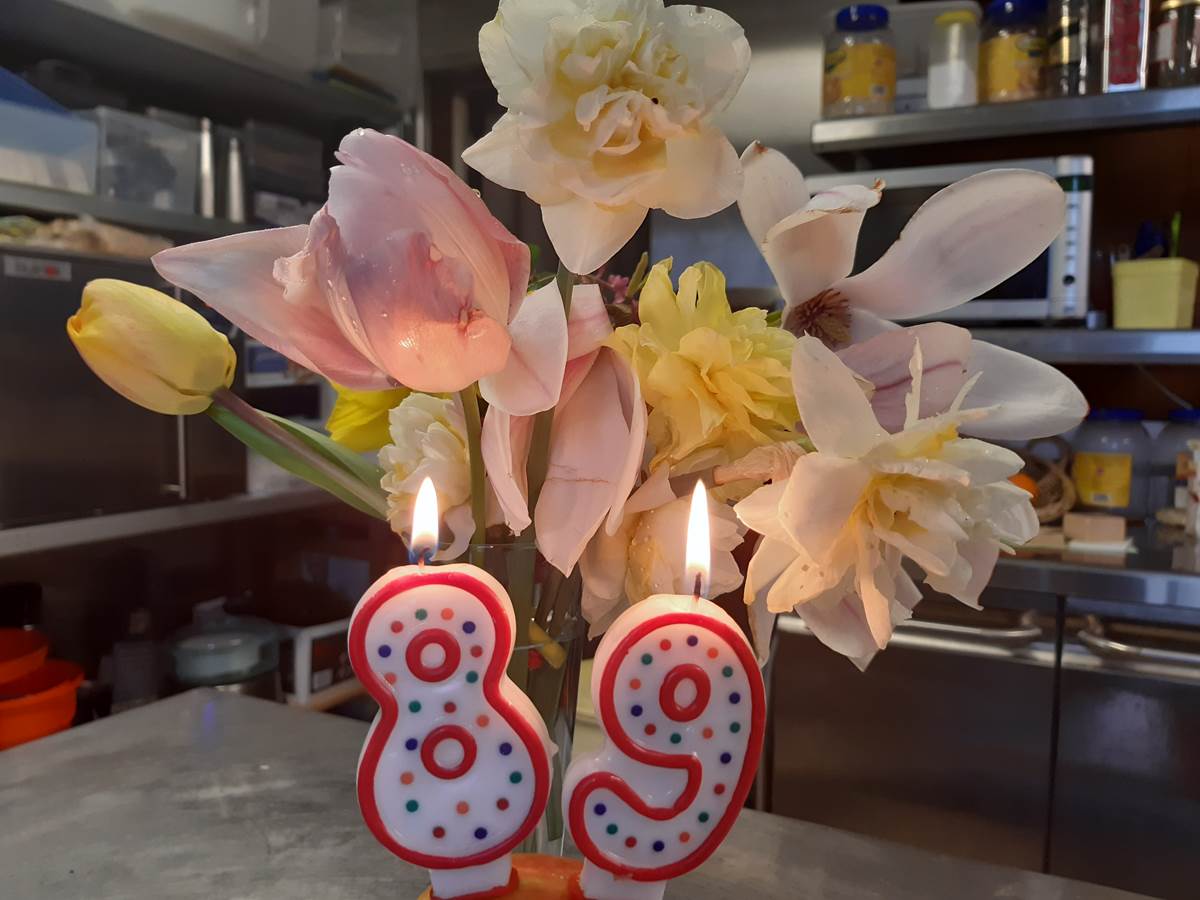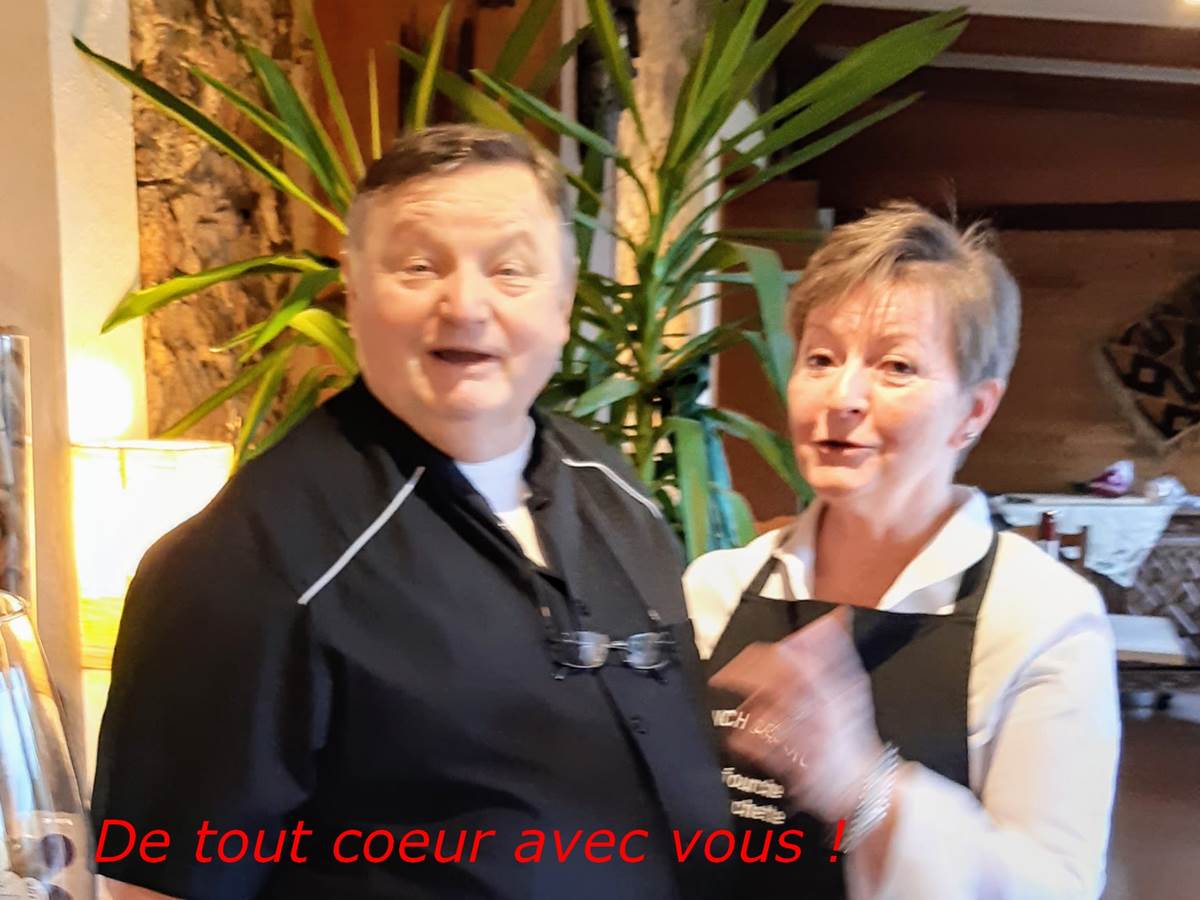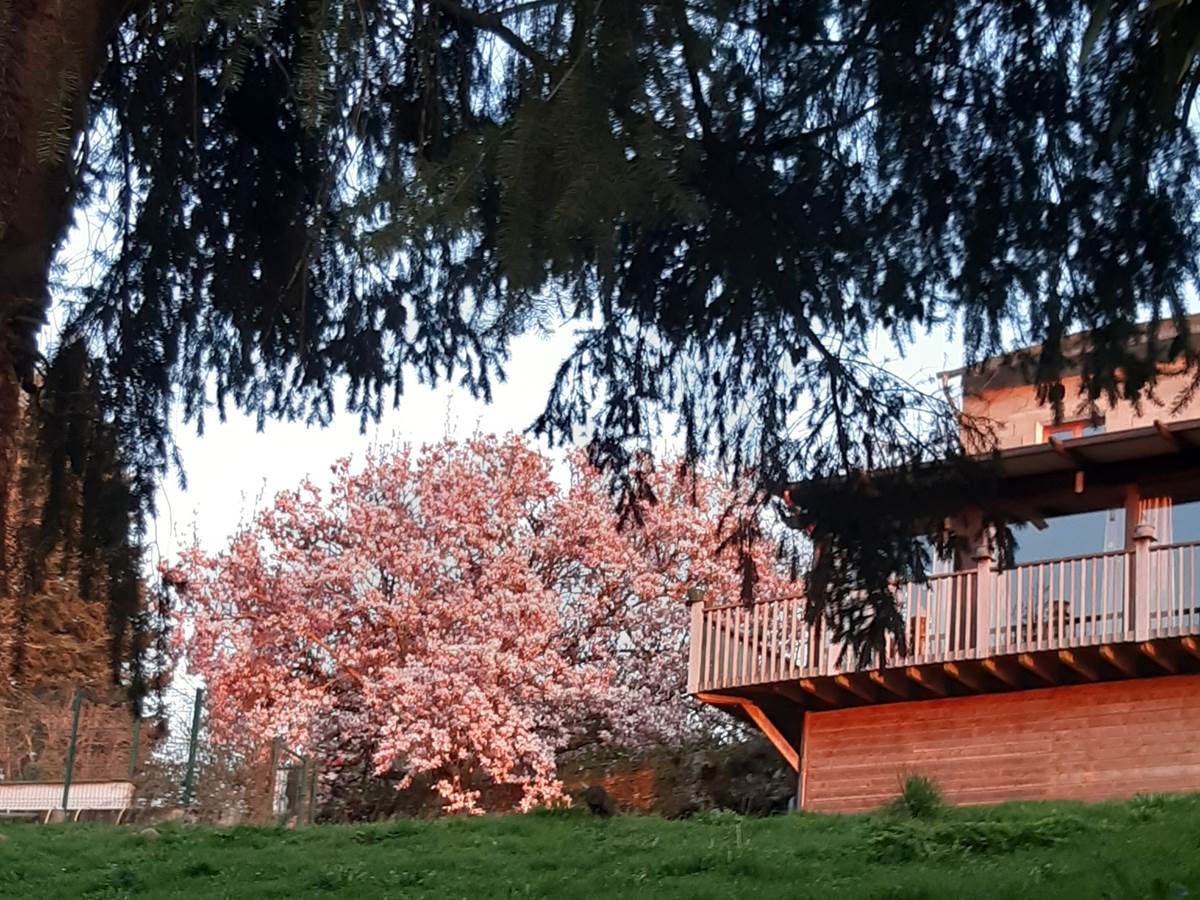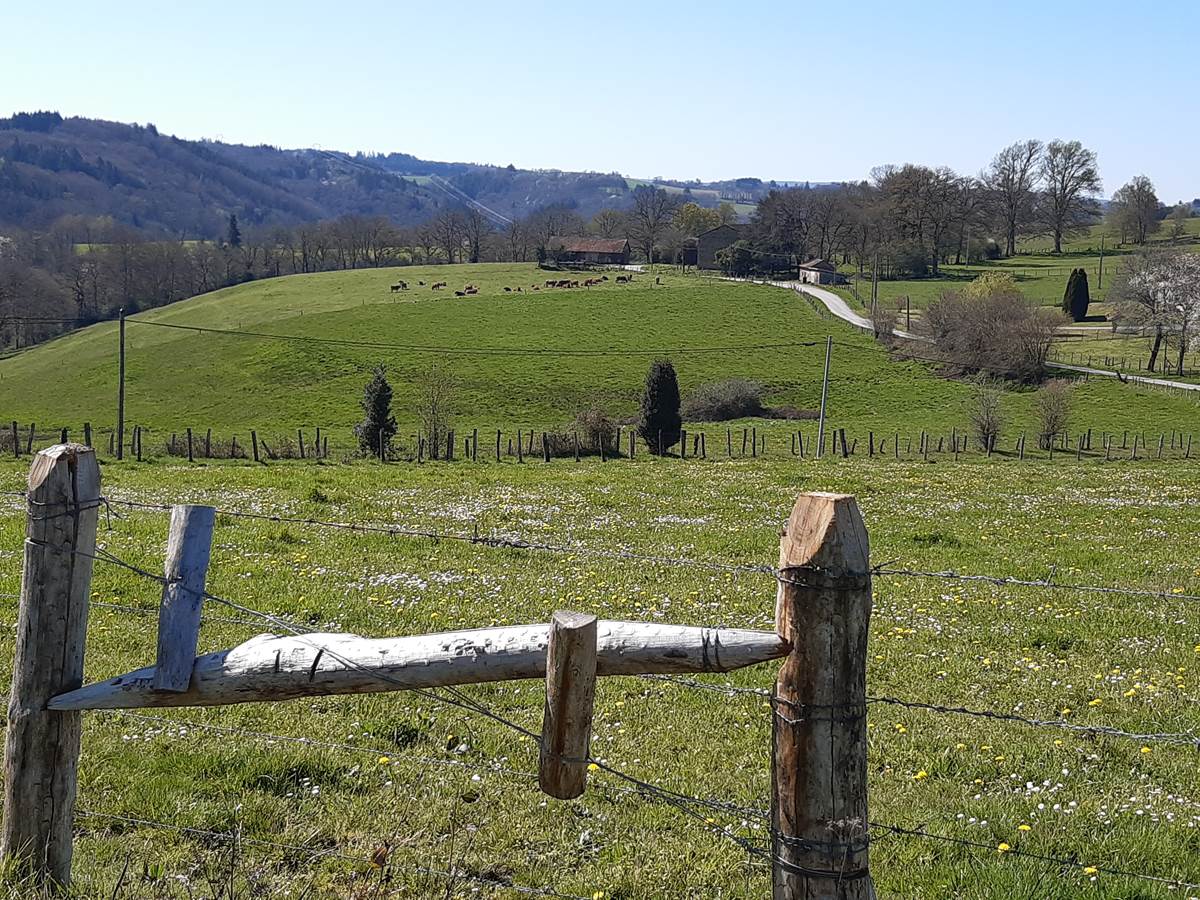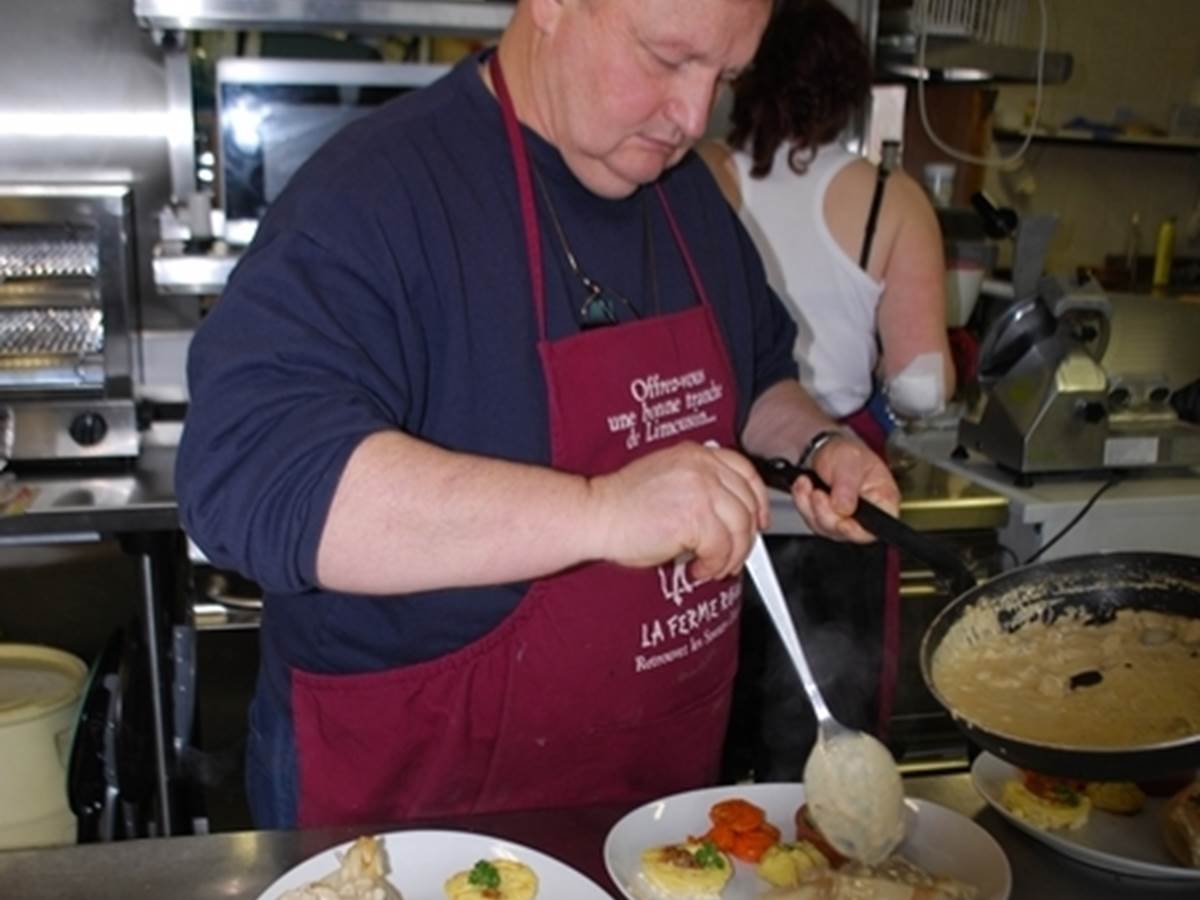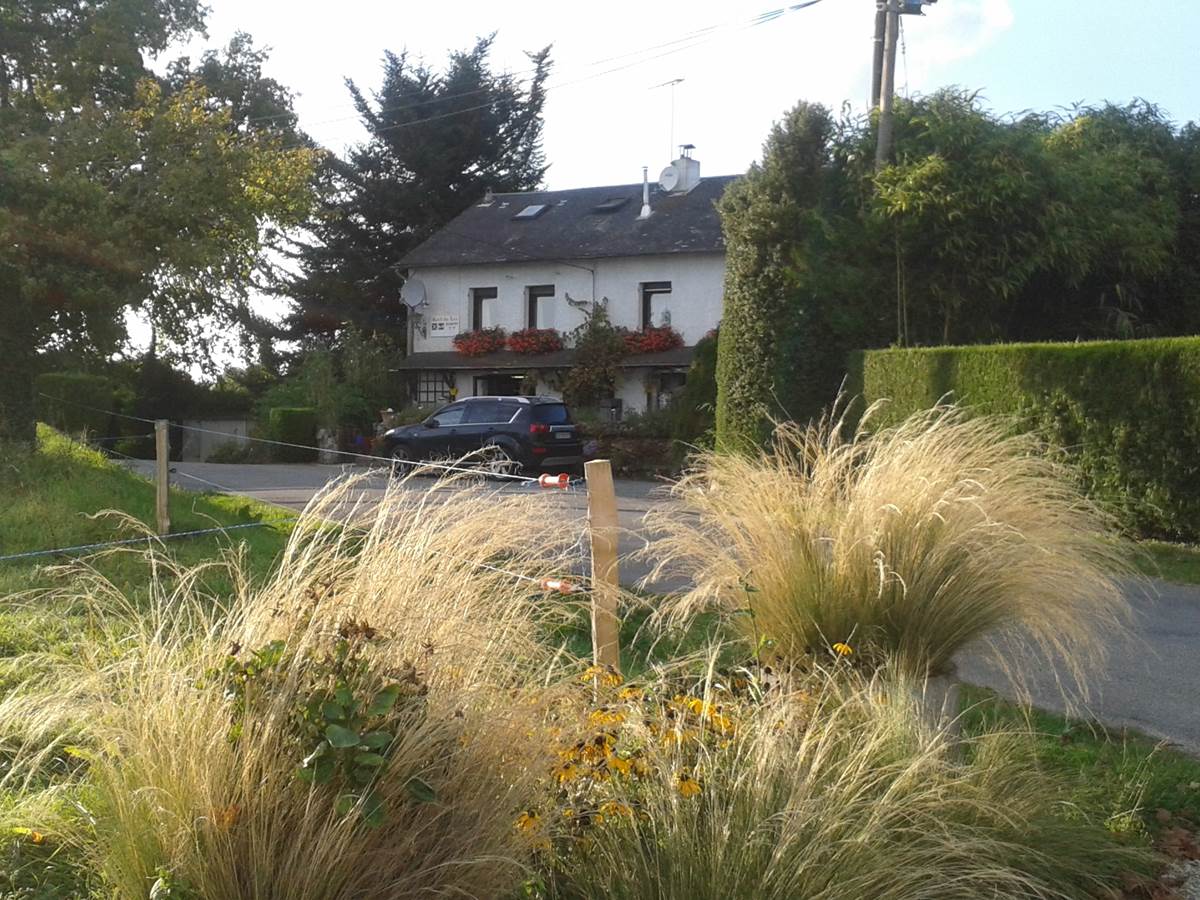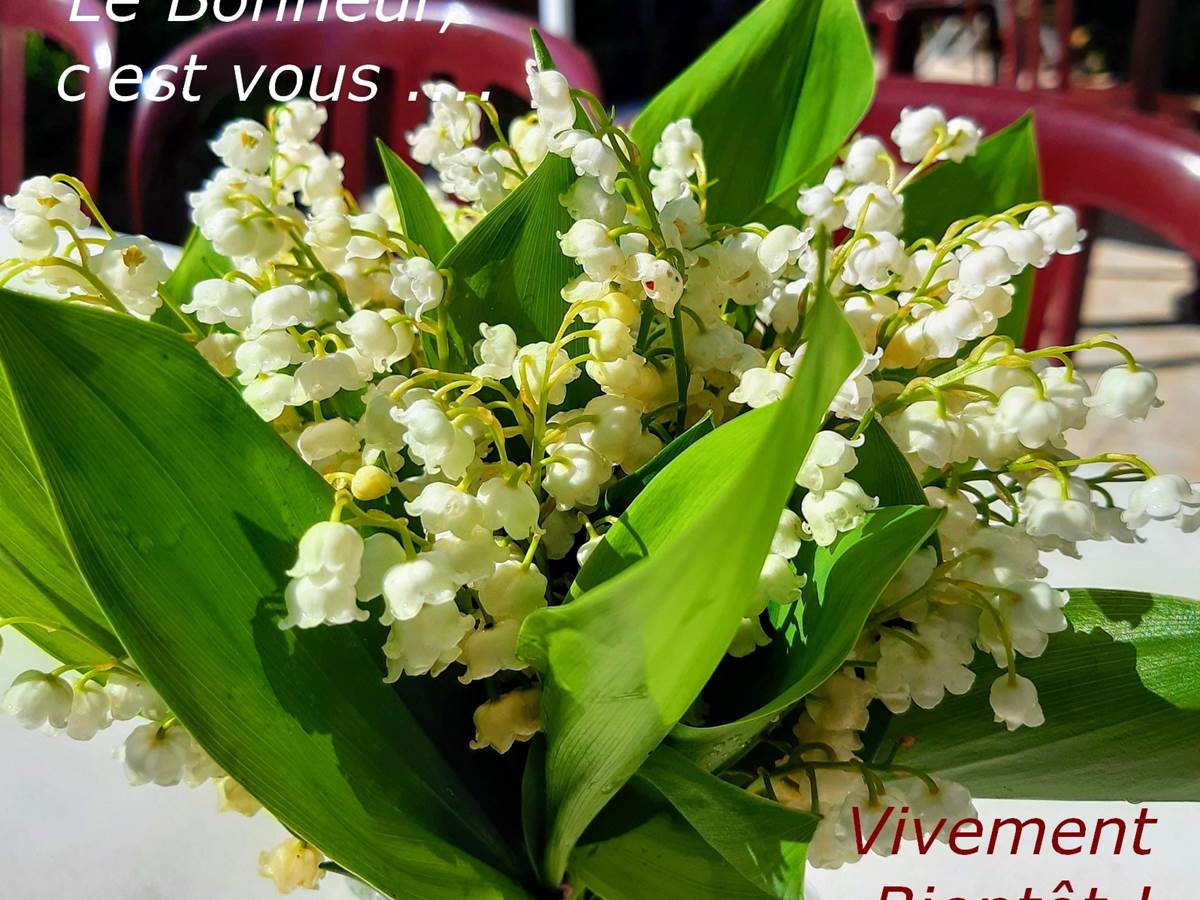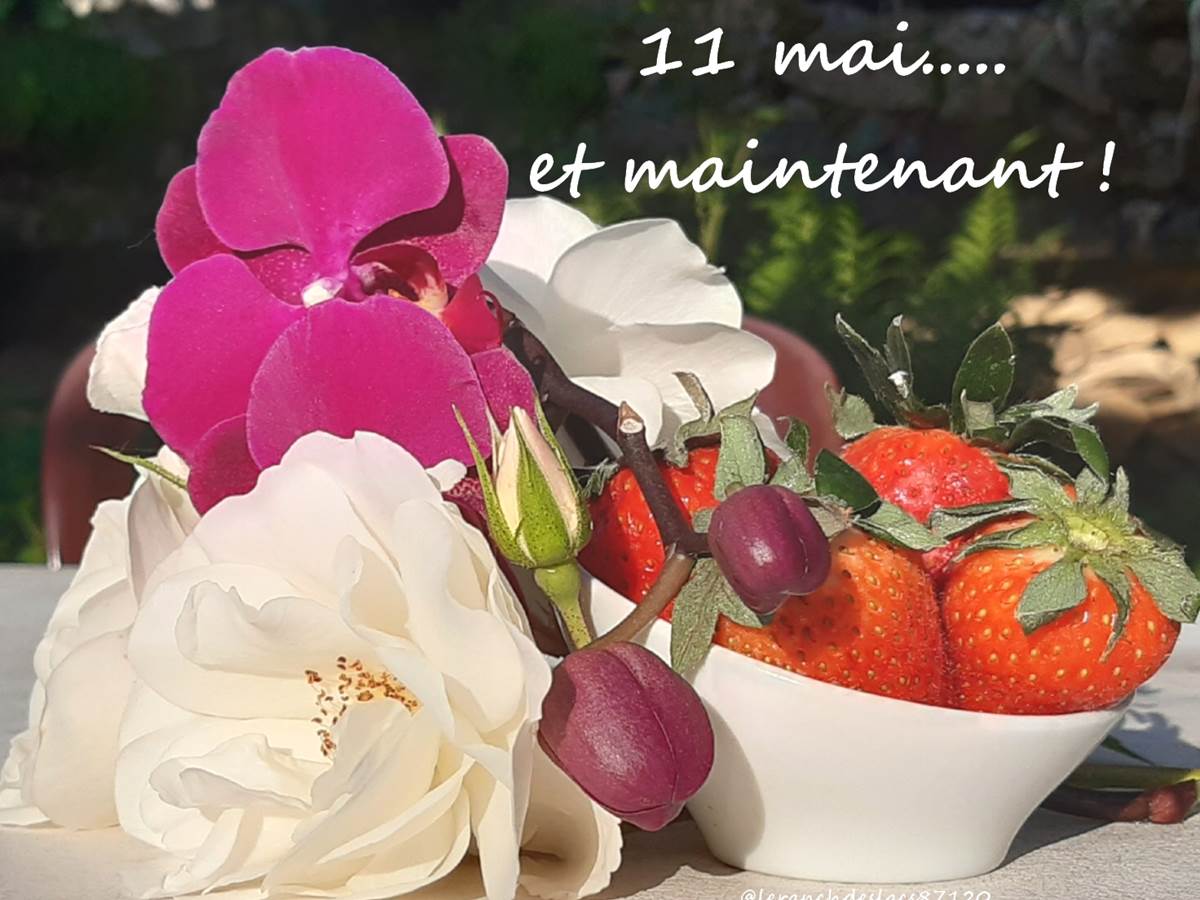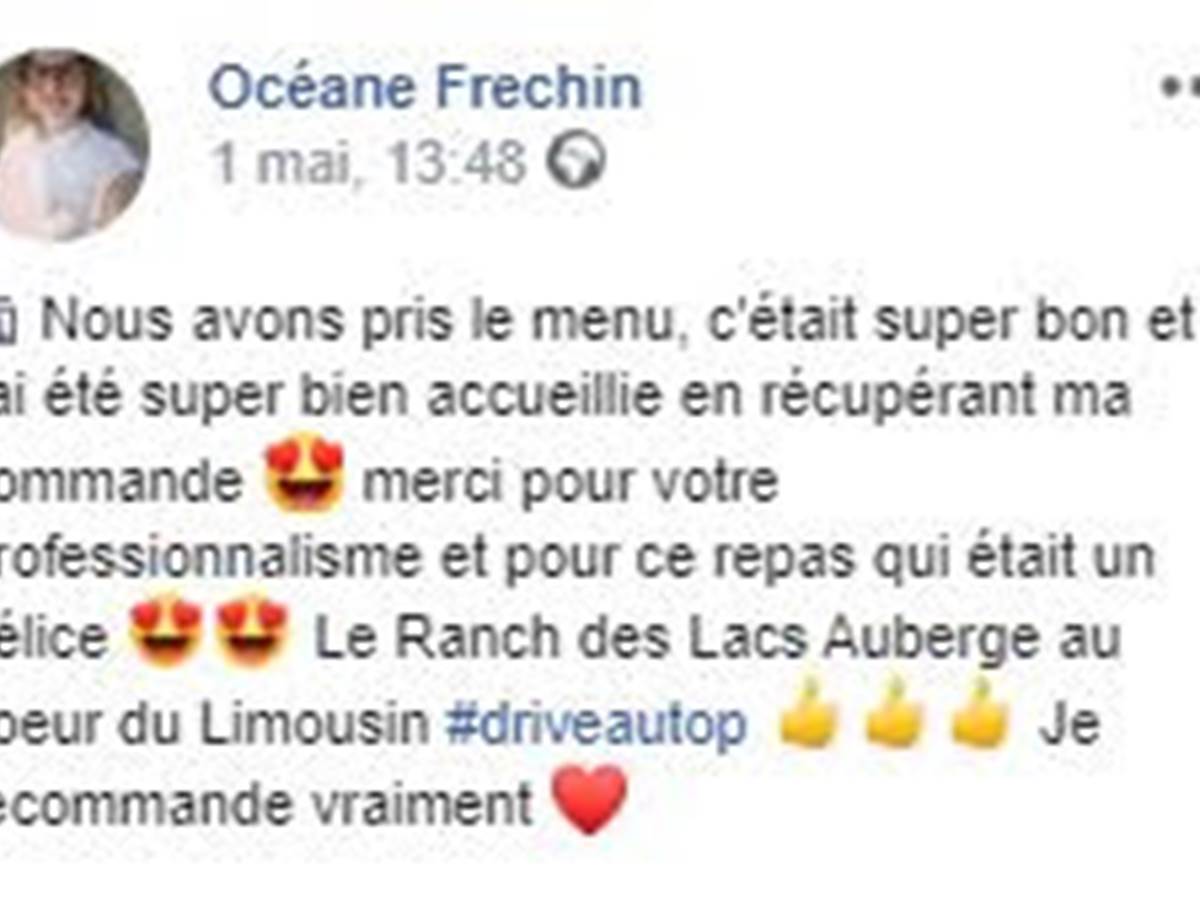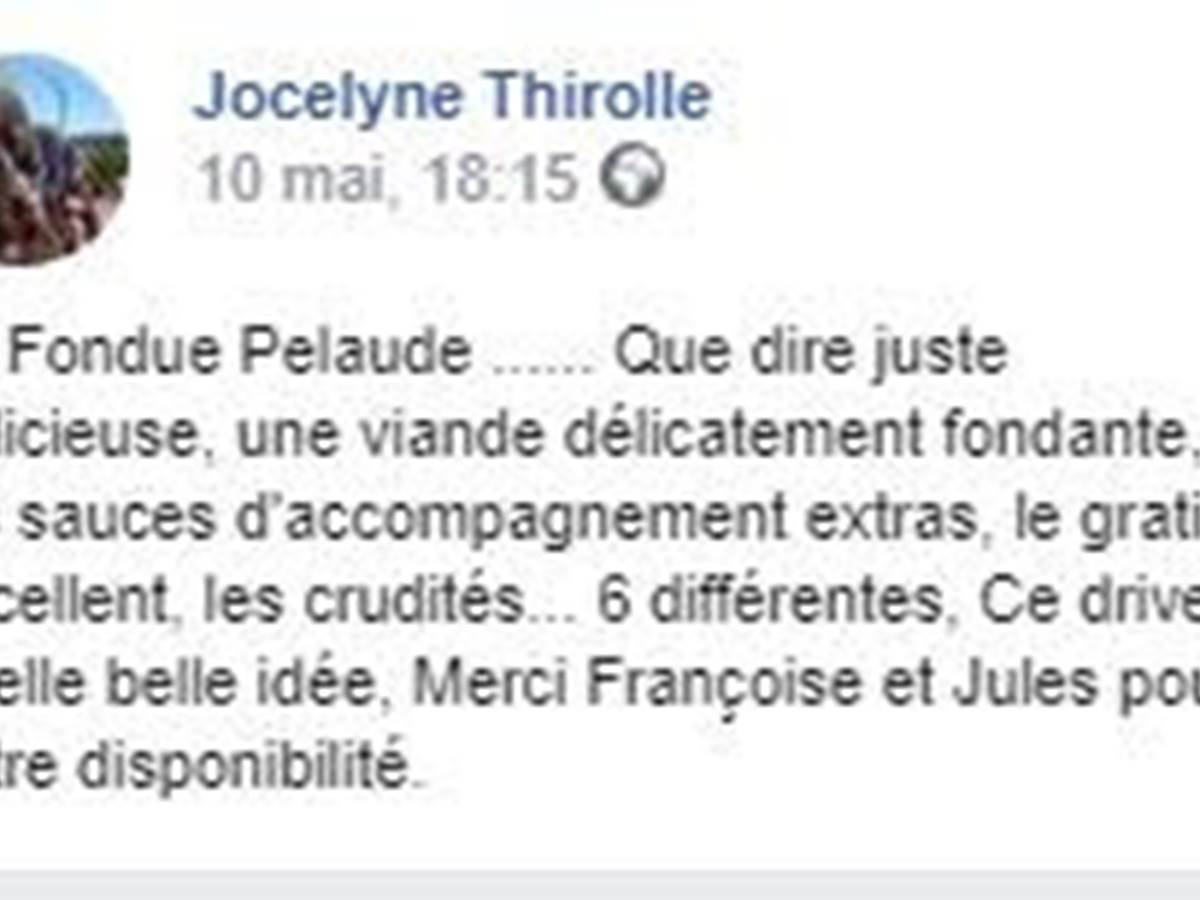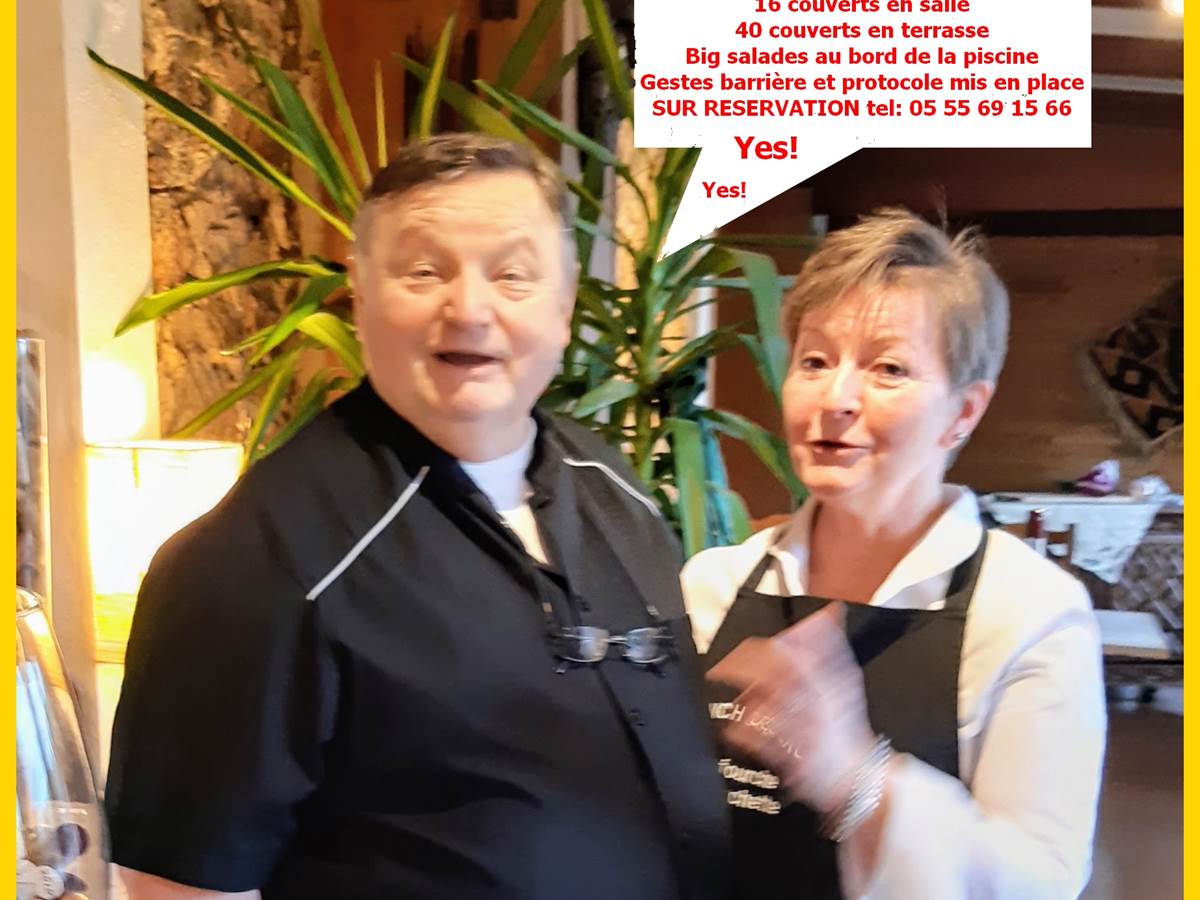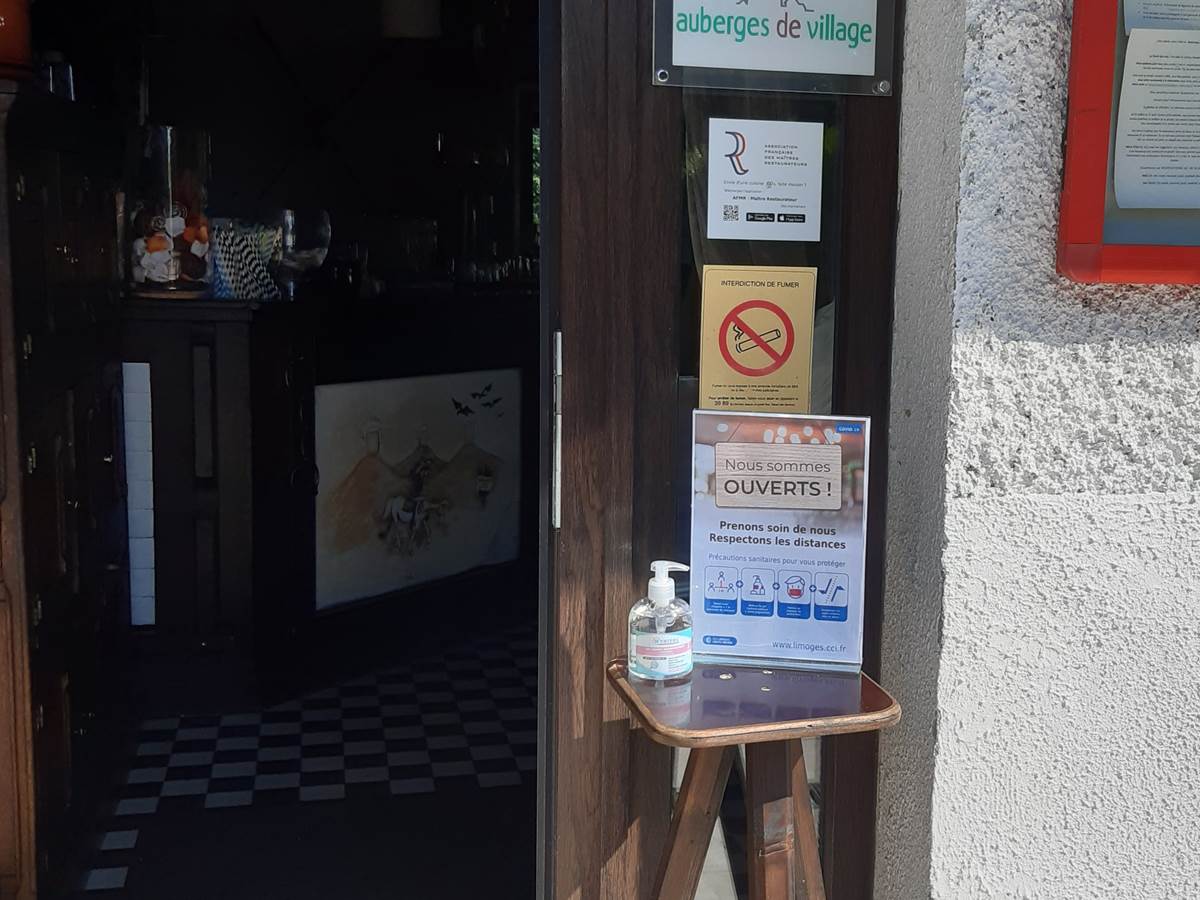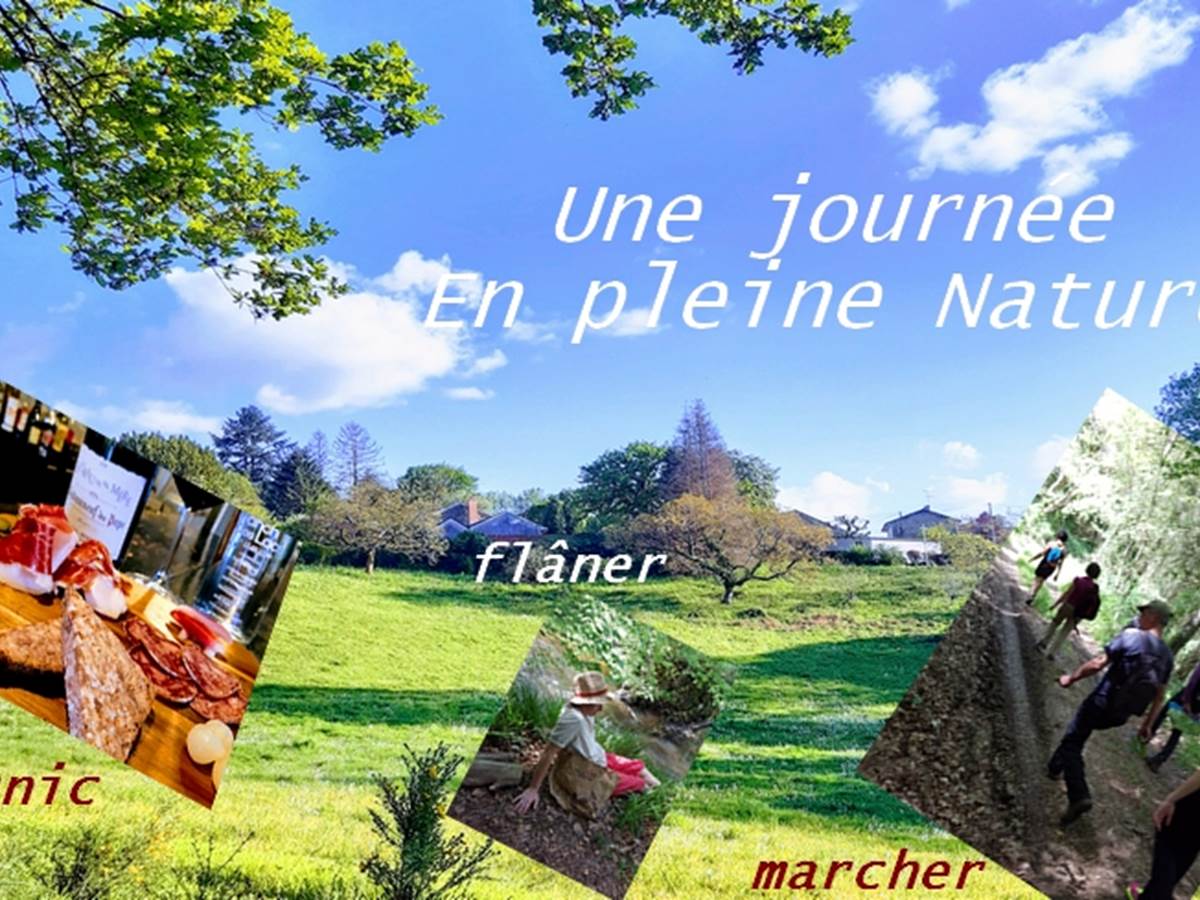 Thursday June 18, 2020
We thank all the clients who accompany us in this post-covid period. Thank you for the testimonials, the encouragement, and the reservations.
We work with a reduced menu, always local products from our producers. The DRIVE of take-out continues, reserve before Thursday for the weekend.
We respect barrier gestures, we ask you dear customers to respect them too.
Wash one's hands,

wearing a mask in the common areas except seated at the table.

respect for physical distances.
At the hotel , our bed linen and our bathroom linen are washed at 90 °
by ESAT les Arsses Eymoutiers.
The swimming pool opens as soon as the weather permits, mixed salads will be offered.
See you soon !


Tuesday 02 June 2020, Welcome
We welcome you, open the door to live with you beautiful parentheses of LIFE. Thank you for all your support, your encouragement, your expressions of affection. We appreciated the implementation of the DRIVE service, which good news will continue. At the restaurant, a menu chosen with local products. BRIEF, Jules and Françoise are delighted to make you happy! 🤩🤩 find all our services offered on https://www.le-ranch-des-lacs.fr/news.html
and on June 07 we celebrate Moms with a Tasty Menu to consume on site at the restaurant or to order at the Drive to take away.
- - - - - - - - - - - - - - - - - - - - - - - - - - -
Opening June 02, 2020
We only receive on RESERVATIONS such: 05 55 69 15 66 or 06 81 48 15 53
WEAR the mandatory mask when you are not seated at the table.
Hydroalcoholic lotion available at the entrance and at various places.
Our room capacity 16 seats
In the garden, on the terrace in good weather up to 40 covers, tables 2M apart,
In the garden 4 people around a table instead of 6 pers.

At the pool, BIGS Salads, 60 M of physical distance, by reservation.
Tables of max 4 pers. more than 5M apart
Menu slates

See you soon, book!
AND ... the DRIVERanch ... continues, order 24 hours in advance!




Deconfinement Monday May 18, 2020
We are patiently waiting, we are waiting for the Restaurant and Bar protocol sheets from the French government, in order to prepare for the opening when the traffic light turns green, let's hope for 02 June 2020.
In the meantime, you can move within a radius of 100 km, we may seem far away ..... but take a nice walk with us and come and pick up your DRIVE, take-out meals for this long and beautiful ASCENSION weekend May 21-22-23-24, 2020, or how to combine business with pleasure, all our proposals on our NEWS pagehttps://www.le-ranch-des-lacs.fr/news.html Looking forward to making you happy! This DRIVE is done by respecting all the good hygiene and safety practices, mask, hydroalcoholic gel, physical distance etc ...
- - - - - - - - - - - - - - - - - - - - - - - - - -
Deconfinement D + 4, we remain positive with Creative Tourism

Official announcement of an opening from June 02, 2020 - YESSS !!!! Entrar chabatz!
This Thursday, May 14, 2020, we invite you to discover "OUR 100KM, a day in NATURE" for this we have implemented a gift cardfor 2 people for A day in the great outdoors in the great outdoors value of € 40 gourmet picnic with local products to savor on the banks of the Vienne Gorges. Walks, picnic areas, discoveries, ... Map valid now and for a long time.
You are 10 people wanting to make this day outdoors with gourmet products, you buy 5 gift cards and you will have a picnic for 10 people all the information can be found on the home page
https://www.le-ranch-des-lacs.fr
- - - - - - - - - - - - - - - - - - - - - - - - - - - - - - - - - - -
May 11, 2020 and after ..... D * 0 post confinement
The hotel is open with respect for barrier gestures and our good hygiene and disinfection practices . 5 rooms of 2, maximum 10 people for people within a radius of 100 km. View our rooms

Ease of booking , security and flexibility of cancellation , best price guaranteed online consult our booking engine

Security = disinfection and respect of the fallow between 2 occupations.

The gourmet half-board with local products is possible as part of good distancing and protection practices, garden or room service, dining room for 10 people for 80 m².

Possibility to privatize Le Ranch des Lacs for 10 people minimum 3 days, Tribe EXPERIENCE.

Sales representative, professional customers, we did not stop receiving you during the whole Covid-19 period, you needed us, we were there for you.

the DRIVE,takeaway, every week until the Fondue Pelaude opens and a gourmet menu with local products, and Wine Cellar

at 100 km discover our curiosities, our natural treasures, our Cultural World

the DRIVE picnic with local products to take in your outdoor activities, practical, easy information tel: 05 55 69 15 66 or 06 81 48 15 53
Very soon, we will inform you of new developments. We miss you, protect yourself wearing a mask.
Françoise and Jules
- - - - - - - - - - - - - - - - - - - - -

D + 55 days of confinement.
This weekend from 08-09-10 May 2020, we offered you a DRIVE service. Thank you for the orders, for placing your trust in us and for sharing your taste experiences, your pretty plate dressings, your enthusiasm, it is heart warming. We are considering the proposals for the next weekend.
Happy Mother's Day to Moms of the WORLD this May 10, 2020. Take care of yourself!
- - - - - - - - - - - - - - - - - - - - - - - - - - -

News of this 50 th day of confinement, May 5, 2020
and 52nd day of compulsory cessation of bar, restaurant, tourism activities. Incredible location, never seen!
We are moving forward but the future is not yet very clear. BUT, we are ready.
We work to receive you safely (cleaning / disinfection), charter of good practices, and we hope to welcome you soon tourist / traveler friends. Holidays in France. Holidays in the countryside. We invite you to travel on our site https://www.le-ranch-des-lacs.fr
- - - - - - - - - - - - - - - - - - - - - - - - - - - -

May 1st, Labor Day, thrush brings happiness D + 48

48 days that we are at a standstill .. in the catering business.
We wish you a very good day, this May 1st will be remembered. The House is empty, no laughter, no gourmet breakfasts, no sparkling eyes happy, we miss you! Strongly soon!
our happiness is you.
The DRIVE started this weekend, we are very satisfied, all the goods returned for this weekend have been sold, thank you to all those who trusted us and who ordered either the menu at 25 €, or the Fondue Pelaude at 19 € . DRIVE is a new profession, we are learning, the feedback is encouraging, we are starting again next weekend. We will be releasing the new menu on Sunday. Orders to be received until Thursday 8 p.m.
Drive is also wine, we advise you. Tel: 05 55 69 15 66, order ...
Take good care of yourself,still a little effort, stay confined and soon!

News from Thursday 30 April 2020 confinement D + 47

We are preparing "very soon" with "Around our house"
what can we do 100 km around after May 11, 2020

News of Monday April 27, 2020 - confinement D + 44
Dear customers, from May 1, 2020, we have a few suggestions to take away. Order 24 hours in advance in MP or by phone: 05 55 69 15 66, pick up.
Friday Saturday Sunday.
▪️ Pelaude Fondue, € 19 / person

▪️ Menu for May 1, 2 and 3. 25 €
Starter: Asparagus salad, Ferme Dufour black ass, tomato.
Main dish: Ferme de Beauregard duck breast with spicy caramel sauce and seasonal garnish.
Dessert: gourmet strawberry and Valrhona chocolate.
follow us on https://www.facebook.com/leranchdeslacs/
"Hello everyone, ☺️ thank you for all your feedback, it's GREAT! To order the Fondue Pelaude or the menu for the weekend of May 1, the procedure is as follows ❣️1. Call and order for the number of people you want . tel: 06 81 48 15 53 If it is Fondue Pelaude tell us when ordering if you have fondue pot and fondue sticks or not. If no fondue pot and fondue sticks, we lend it with a guarantee guarantee check 80 € which is returned when the equipment is returned. We recommend a caquelon for 4 people. ❣️2. You must come and pick up. ❣️3. Payment either by VAD when ordering, by credit card upon collection, or check or cash. Invoice sent by email. "That's it, it's very simple! ❣️ if you need a wine to accompany this good fondue, we offer wine at cellar prices with advice! ☺️ and all that with barrier gestures 😷 for the safety of you client and ours. See you soon! ☺️ "
Contact us by tel 05 55 69 15 66 or 06 81 48 15 53


What's new this Friday, April 24, 2020
Nothing becomes clear to the government before the end of May 2020,
hope that July 1st will be a good date to welcome you ALL. Let's be patient and stay active

Right now to welcome professional customers, our equipment arrives from all sides.
Masks,

hydroalcoholic solution,

gloves.

We are ready to receive you with all the necessary security .
See you soon, let's stay connected.



NEWS for this Wednesday 22-04-2020
We hope you are well, this is very important to us.
We are happy to be of service to local businesses that are resuming their activities.
Here the opening of the hotel is going well.Delighted to find our benchmarks, our rhythm for 25 years
.
There are things that change: the barrier gestures in addition.
It is a general rehearsal before the famous long-awaited deconfinement.

The gourmet breakfast is always a very privileged moment, but we prepare it on a tray that we bring to your room. We have the impression of pampering our customers more. We took care to ask them by Messenger or WhatSapp, to offer them our different preparations and drinks for this first meal of the day.
The customers apply the instructions very well, when they leave their room for the day, they put their window in swinging window in order to ventilate well . We do not enter the rooms.
In the evening, they come back, they order an aperitif which I bring to their room and around 7:30 / 8 p.m., Jules has finished preparing the dinner trays with local products "from the fork to the fork" and I carry them to their room .They took care beforehand to order me the drinks that accompany their meal.
When they are finished, he gets rid of their tray on a trolley located outside their room on the landing that we have made available for this purpose.
When our customers leave the hotel, we wait 2 days before unpacking the room and cleaning / disinfecting it. Linen in bags at the CAT d'eymoutiers to be washed / disinfected / ironed.

Let us listen to our policies and Caregivers to know when they will allow us to receive you again with all the precautions. Your security is our security. See you soon !

- - - - - - - - - - - - - - - - - - - - - -

We have been in confinement for one month this Friday, April 17, 2020.
How are you ? Give us your news.
How are we ?
We are doing well, we keep our spirits up and down, we still find it hard to realize what is falling on our heads .....We are fortunate to have health, great children, customers, producers, suppliers who support us. Our banker at Crédit Mutuel also does everything he can to help us hold on. Thank you to UMIH87 for its support. Thank you, let's hold on .
OPEN HOTEL The takeover of businesses being requested by the government, we can accommodate at the hotel, only professionals with all gestures of distancing and barrier gestures . Protect the customer and protect themselves. There, where we are located in Vervialle d'Augne 87120, we are in a natural confinement (6 inhabitants per km²) and we work in pairs, Jules and Françoise, no staff. 5 bedrooms. BOOK safely.

Only one person per room. The client is confined to his room , we communicate by WhatsApp. (06 81 48 15 53)

Breakfast and dinner served in your room on a meal tray. customers should not meet, neither at the reception, nor in the corridors, the wearing of the mask is desired.

We do not enter the room during the stay of a client.

Billing and Credit Card Payment

When the client has left the room remains fallow (such as) for 2 days and then we can make the room by ventilating it, disinfecting it (contact points + sanitary / bleach ). Fortunately we do not have carpet, it is easier to disinfect, no vacuum cleaner but a floor cleaning with water + bleach.

Our hotel linen is made at the CAT of Eymoutiers, they have a laundry to hospital standards, they do the Hepads of the region.
To help us hold on and be there to welcome you again,
we have ourgift cards , on sale securely on our site and valid for 12 months.

We have also joined the Eymoutiers heart of town site , where we offer you shopping vouchers with traders and craftsmen from our challandise area Eymoutiers, " let's all keep a village alive for the day according to"
We do not give up! See you soon !
- - - - - - - - - - - - - - - -

And here we are Tuesday 14-04-2020 , what's up? We are in confinement until ..... we don't know.
We are not giving up.We joined the Solidaires site with our small traders and craftsmen from Eymoutiers in the heart of the city Vouchers that will help our treasuries and that you can use in our shops until the end of December 2020, thank you in advance for your support .

On this Wednesday 09-04-2020 follow our opening-closing news during covid-19 in any case we can be reached on tel: 05 55 69 15 66, we will answer you with pleasure.


On this Tuesday 07-04-2020 , J 22 of containment, how to keep morale.
Like you, we have ups and downs. What do we do?
We are lucky to have a dog and we take it out, it is happy and we each take the derogatory movement certificate, WE WALK, BREATHE deeply.

Taking care of yourself will make you smile, in our business we are used to taking a shower in 2 minutes, what a joy to take a real shower at ease, very pleasant little happiness.

We help those around us , do the shopping for the neighborhood. Maintain the link with the inhabitants of Vervialle, a small place naturally confined at the end of its small dead end road. Stay in touch with our children and family, call them, send them photos, videos.

Françoise had trained in English in 2019 , she continues to acquire the language of Shakespeare, you will test her acquired knowledge later.

We train via the web on tourism, trends and we watch the webinars of elloha.com this allows us to update for example "health protocols in crisis of covid-19 and other practices to ensure your safety for "the day after"

Gardening allows us to get away from it all, and also have pretty green spaces for "the day after" so that you too can get away from it.

Cook and share, Jules shares recipes that are easy to do with the family. Find the recipes here that make you smile.

25 years of activity here at the Ranch des Lacs, when the morale is in the socks, we dive into the photos, the videos , that good memories, the smile comes back to us. We are really looking forward to sharing some good moments with you again. The Ranch des Lacs 20 years video, shared pleasure. https://youtu.be/anyKfABjU-Q
How do you maintain your morale during this period of confinement? Respond on our facebook page @leranchdeslacs
- - - - - - - - - - - - - - -
On this Monday 06-04-2020, we are still confined like all of you. #stay home
We think about you.
We think a lot about the next day , how will it be? what will you want this day after ...
We will be there, Le Ranch des Lacs will be there. We will build a happy life with you.
You can come with a quiet mind

You can privatize our house for your reunion, with family, in tribe around good local products, a gourmet table and an excellent bottle of wine .

At Ranch des Lacs, you will live safely!
We need you, send us your desires for the next day on ranch.des.lacs@gmail.com
We thank all participants. You are our little suns!

As Jacques Brel wrote :
"The most important are the little suns. The little suns of each day.
A smile, a word of encouragement, an exchange, a little pleasure or a big one, everything that makes us happy, joyful, alive.
All the little suns that light up our days, which we shouldn't miss. "

- - - - - - - - - - - - - -

In confinement, we think of you.
We do not remain inactive, despite our very isolated geographic location.
To be ready to welcome you, to make you wait, our different actions:
Disinfection of all our rooms , duvets, pillows, mattresses, bathrooms ..... everything is reviewed.

Disinfection of the restaurant room, breakfast, bar, cellar, living space.

Paintings and improvements.Work in the garden.

We publish some easy family recipes

We take this opportunity to learn about the tourism practices of other countries such as Switzerland, Canada, the recovery in China, we remain curious and attentive.

We take care of our children, our family, the people who help us in our activity. Caring is important.

We stay in communication with our colleagues and you, our customers via Facebook and Instagram , Youtube we celebrate birthdays virtually.

We are thinking about new offers adapted to the recovery, in order to make you benefit from our beautiful nature

We cultivate our positivism , by reading, manual work, readings, puzzles, tests of new recipes, ......

We walk respectingthe authorized distances, Nature is a great lesson in life, after winter, renewal! Let's not be sad.

Anyway, we are doing everything we can to be there and tell you one day "Chabatz entrar " (Finish entering)
In the meantime, take good care of yourself , we look forward to seeing you again, having a good time! Wholeheartedly with you.
Do not hesitate to contact us, give your news, ask questions, we will answer you with pleasure.
by email by phone: 05 55 69 15 66 or 06 81 48 15 53

HOPE: A reservation for the month of August arrived this morning, a little bit of hope .....