Chambre Guimbelot
chambre Guimbelot au Ranch des Lacs lit de 1,80m x 2,00m vue sur la nature
Chambre Guimbelot douche à l'italienne au Ranch des Lacs
pt-plateau de courtoisie Nordacq Fresh thé Le Ranch des Lacs
machine Nespresso chambre à dispo dans chaque chambre
Chambre Guimbelot chambre double lit 1,80m x2,00m
Chambre Guimbelot espace sanitaire
porte accès extérieur pour chambre La Pousse d'Or et Guimbelot
aménagement chambre Guimbelot
vue de la chambre Guimbelot sur la nature
wc independant chambre Guimbelot
Book Your Stay
Loading in progress…

Payment secured by




Presentation
Independent access, view on the countryside, walk-in shower, large bed of 1.80m x 2.00m.
Guimbelot Room, 20 m² Ideal for stays of one to two nights and if you have a pet.
Non-smoking room.
Courtesy tray, Nespresso machine, still or sparkling water, suggestion of wines and Champagne
Bathrobes, slippers, eco-friendly hygiene products, candle.
Documentation,
Pets are allowed for 8 € / day / pet. See good practice chart with my pet.

Check-in Time 17:00
Check Out Time 10:30
Maximum Capacity: 2 person(s)
King-Size Beds: 1
Your Comfort, Our Services
Bath products
Bathrobes and slippers
Coffee maker
Hairdryer
Non-smoking rooms
Separate toilet
Shower
TNT
Towel dryer
Wifi
Special Offers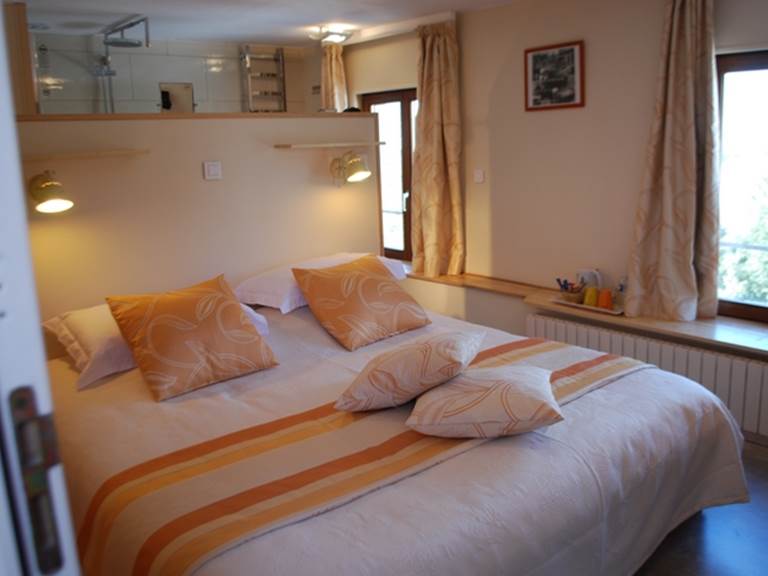 Until
30 apr 19
Séjour Gourmandise Pelaude
La Fondue Pelaude ? à découvrir lors de cette escapade à deux en Limousin
For: Chambre Guimbelot
Loading in progress…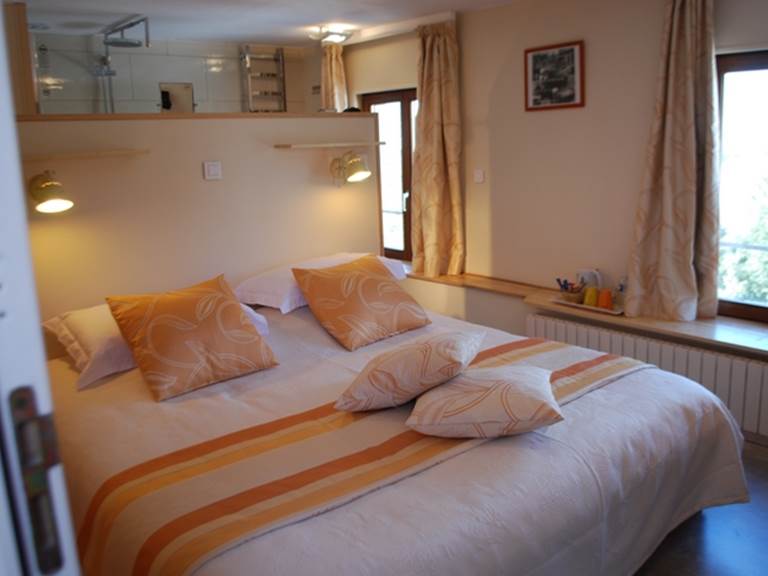 Until
31 dec 19
Soirée étape
Commerciaux - Professionnels, pour vos déplacements : La soirée étape comprend la nuit, le petit déjeuner et le dîner suggestion du Chef
For: Chambre Guimbelot
Loading in progress…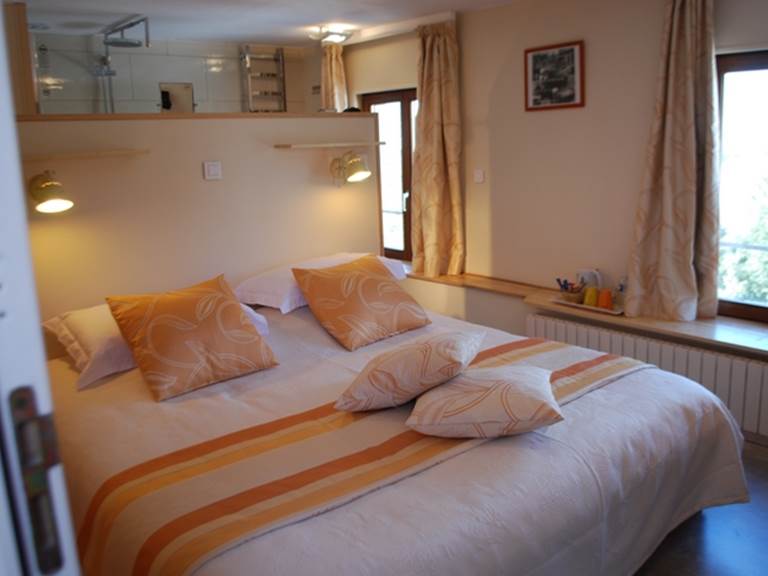 Until
31 dec 19
Séjour longue durée - RESPIRER - se détendre - découvrir
Offre spéciale :7 nuits au prix de 6 (= à - 15 %). Tout au long de l'année, RESPIRER - reprendre contact avec soi - le sol - la terre. Vous poser une semaine pour vous faire plaisir, ne rien faire ou découvrir le patrimoine naturel et/ou culturel de la Haute-Vienne, Pays Monts et Barrages Lac de...
For: Chambre Guimbelot
Loading in progress…
Availability
Available
Not available
Unauthorized arrival